The arrival of spring marks the beginning of the alpine ski touring season.  The longer days and a more stable snowpack allow larger distances to be covered, and the gathering warmth of the sun eases tired winter muscles.
Check out the photo story below by St Anton-based ski instructor and climber, John Thornton.
With a clear schedule and a mostly promising forecast we packed our bags and headed to the Bernese Oberland for a 4-day glacier tour.  Our aim: to climb and ski some of the classic mountains in the area.  Heading out with expedition buddies Rob Johnson and Charlie Hornberger, we had our sights on the Aletsch glacier and the vast opportunities it offered.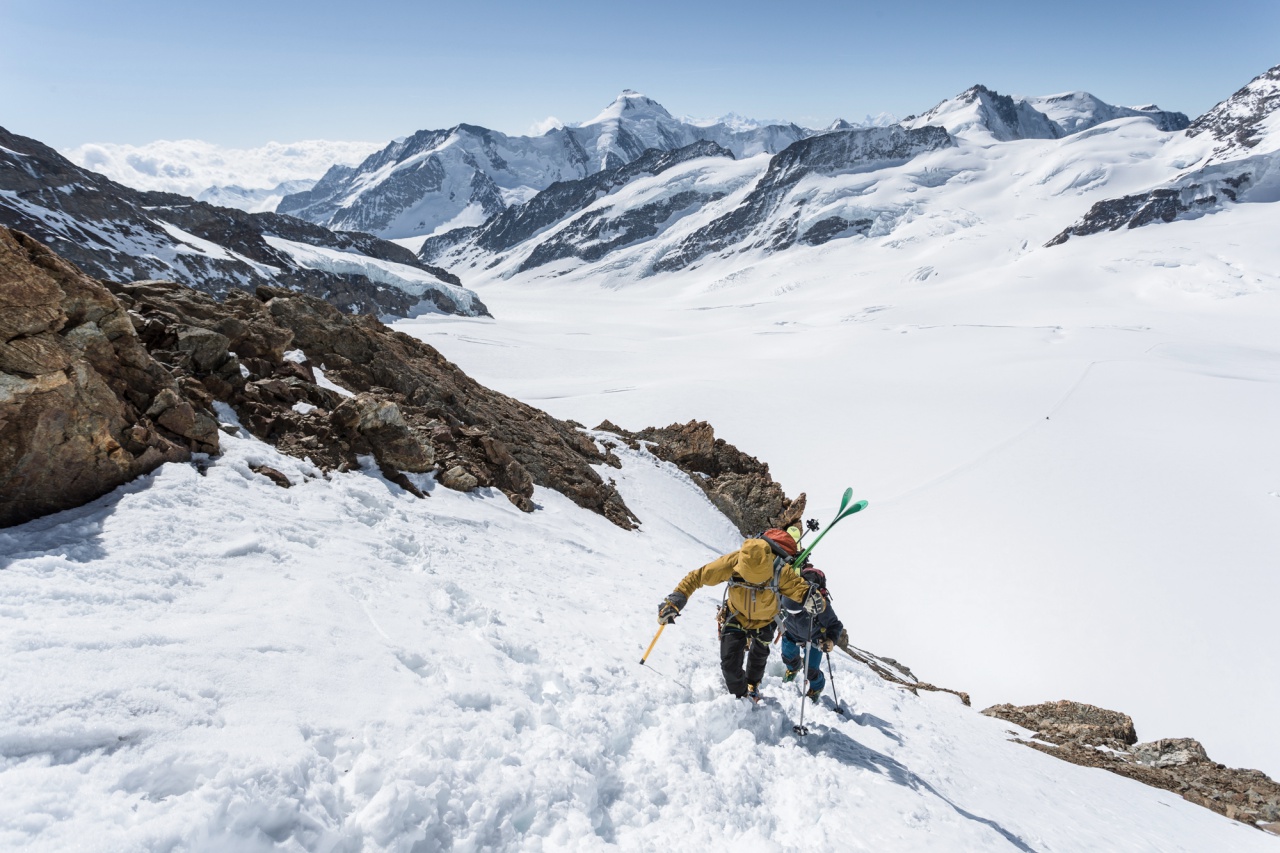 Wasting no time we headed straight for the classic SE Ridge of the Mönch (4107m)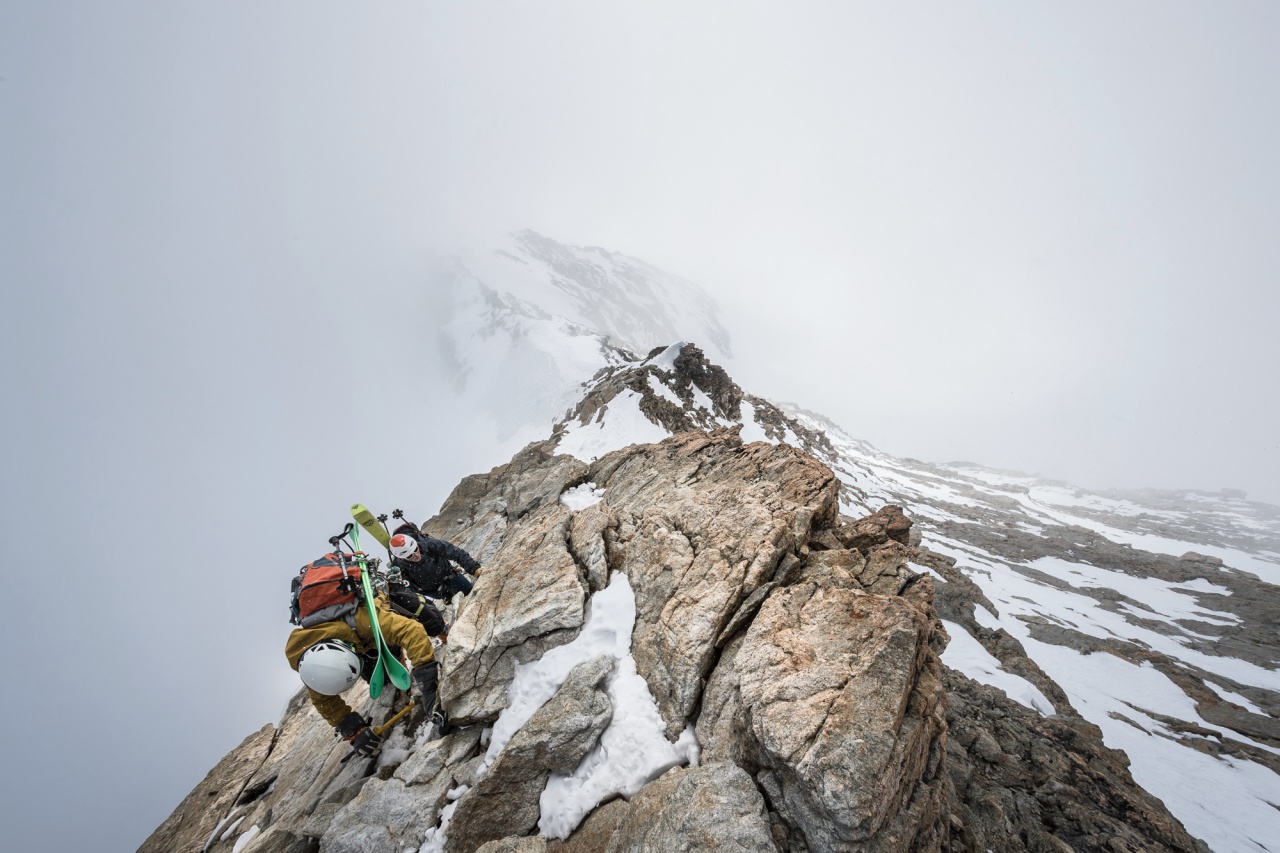 The weather beginning to turn on us as we climbed higher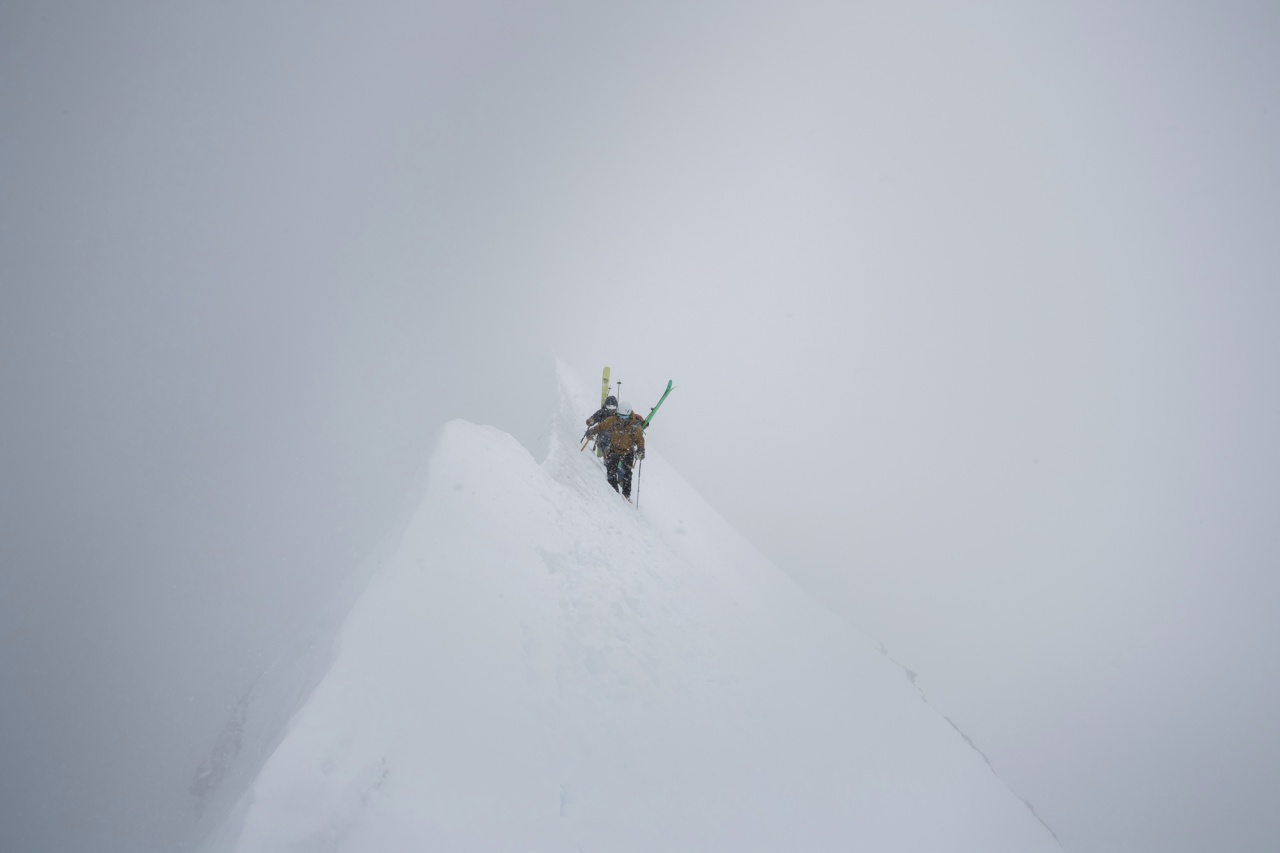 Battling through the storm to the summit before hastily down climbing to the Mönchjochhütte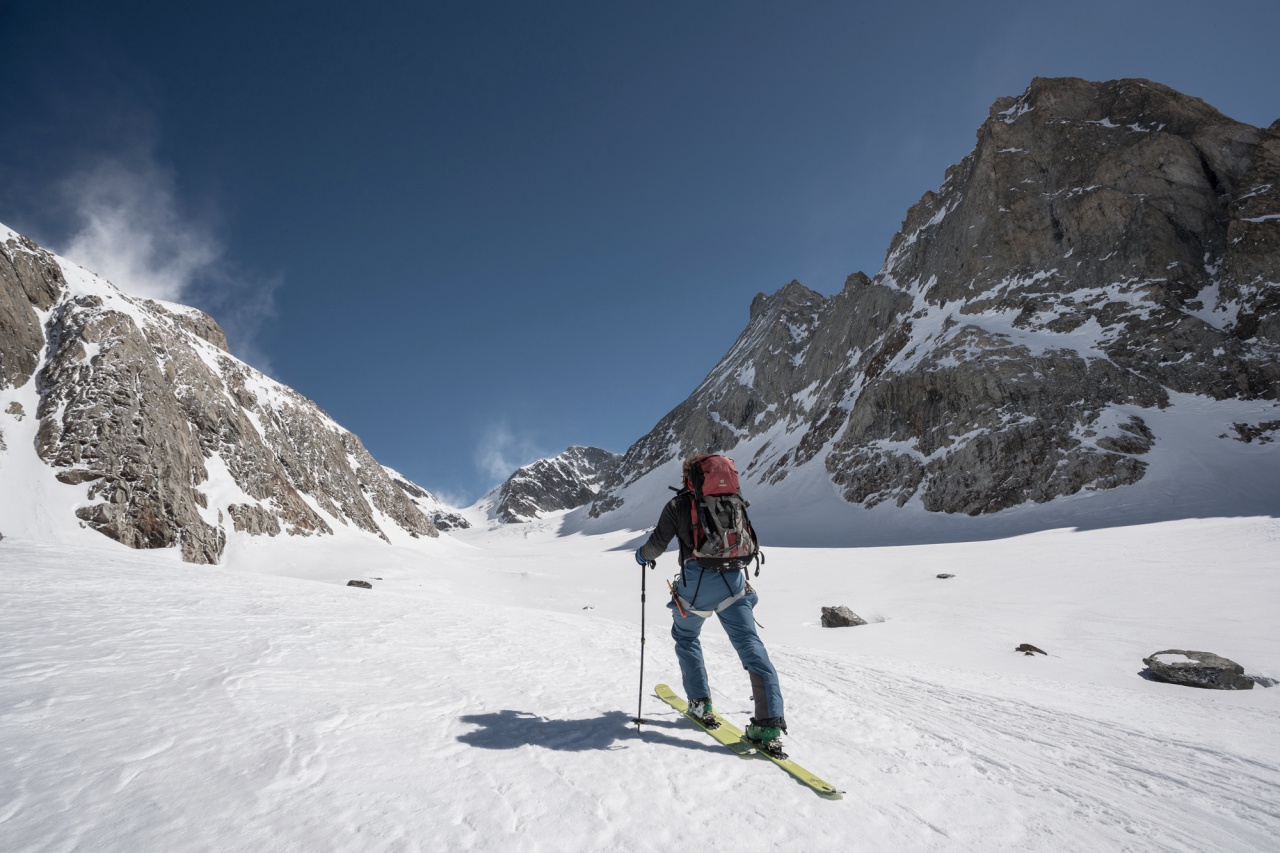 Heading through the Grünhornlücke to our next overnight stay at the Finsteraarhornhütte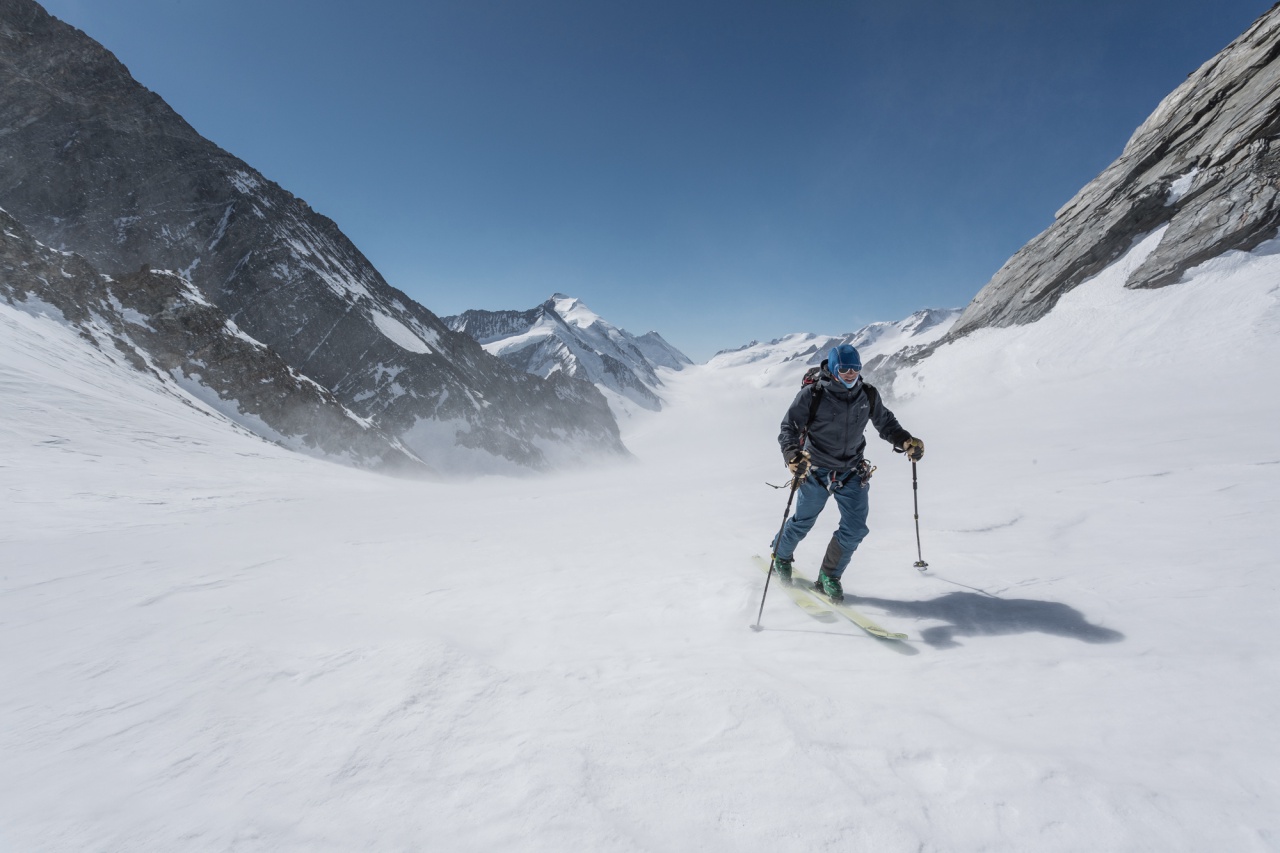 High-winds make for heavy touring on tired legs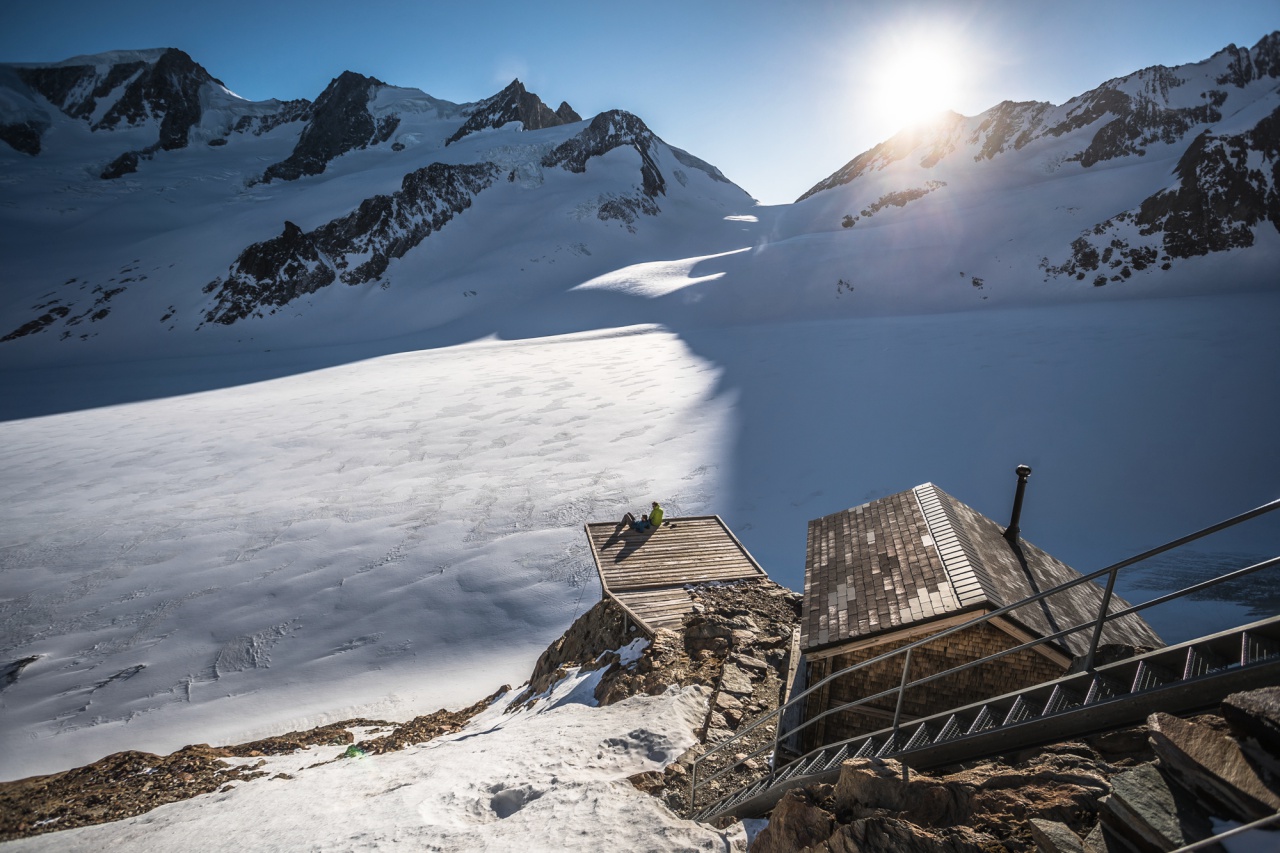 Relaxing at the Finsteraarhornhütte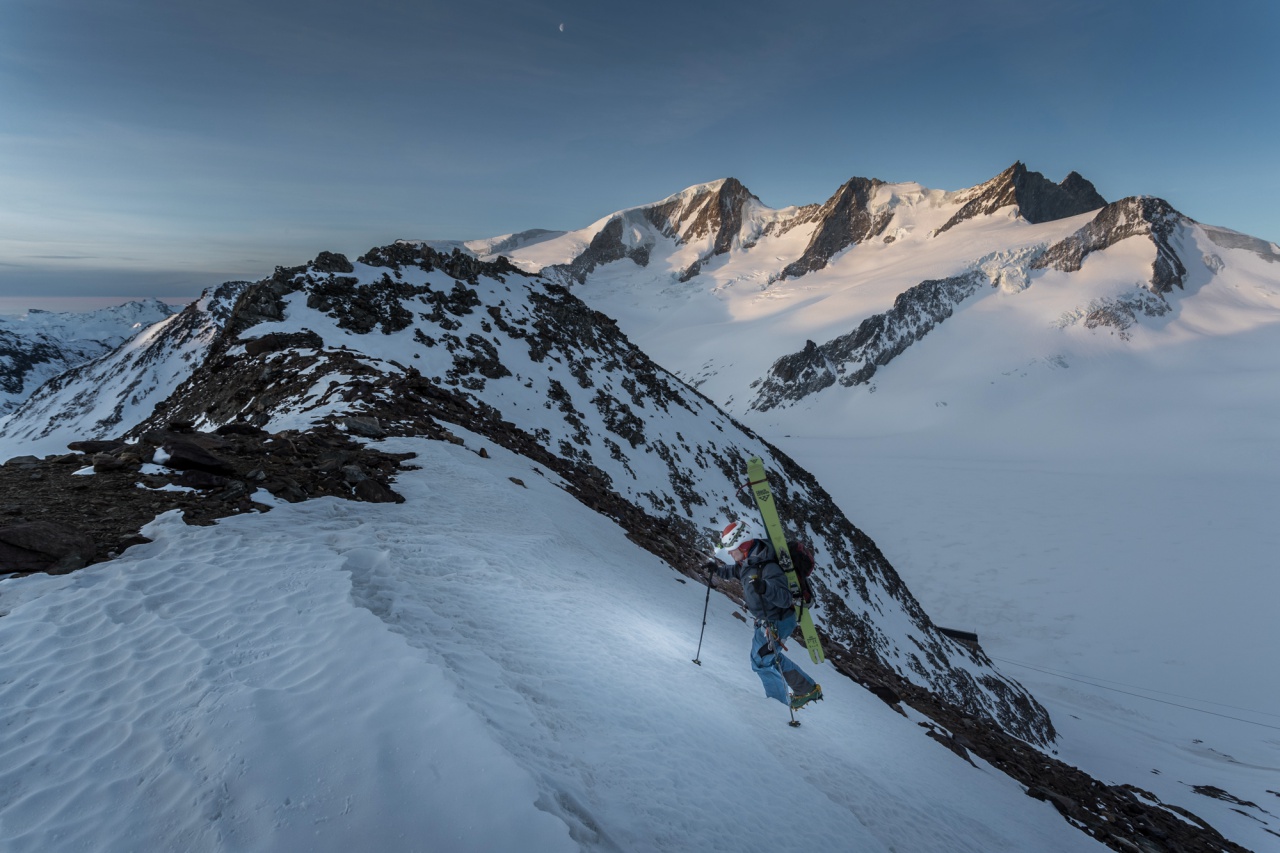 An early start to tackle the Finsteraarhorn (4274m)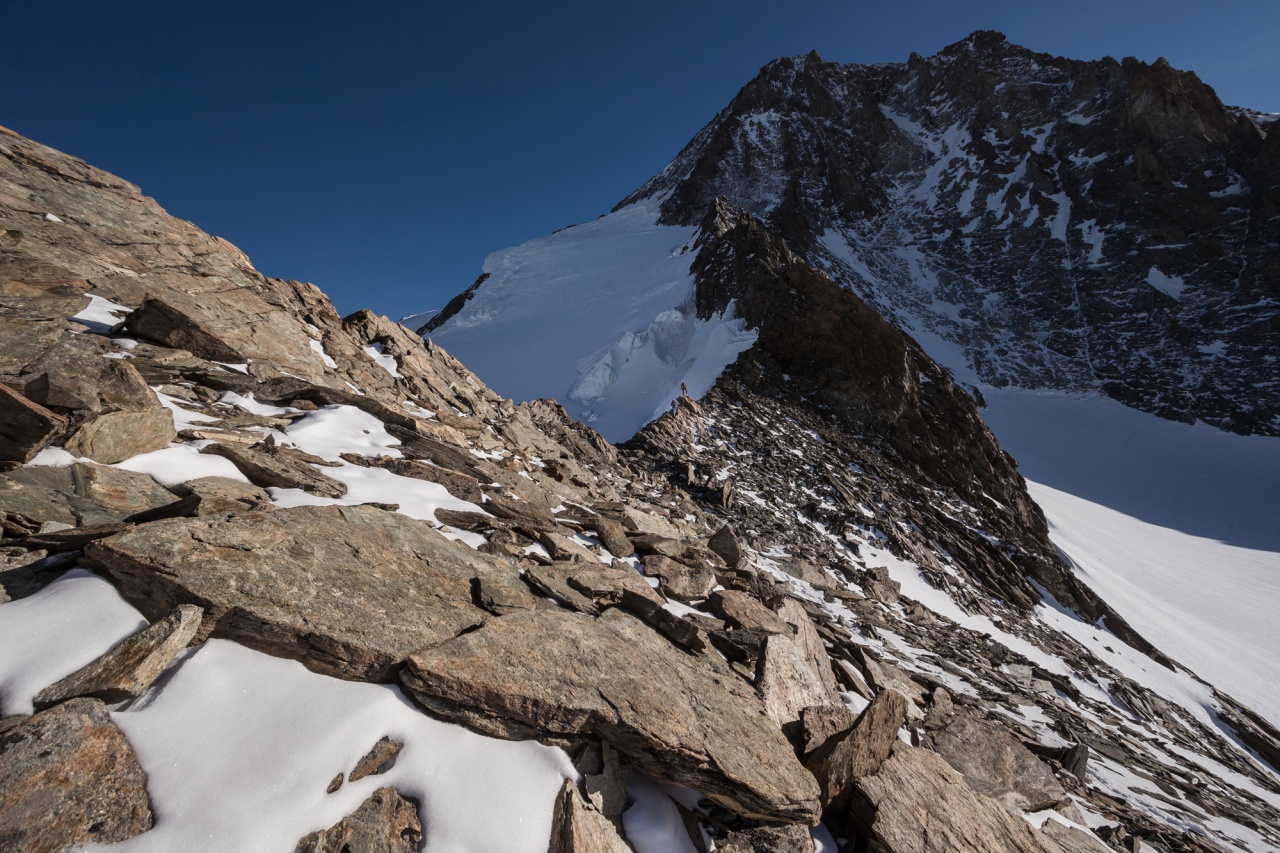 Conditions for skiing looking bad ahead as we make our way to the Hugisattel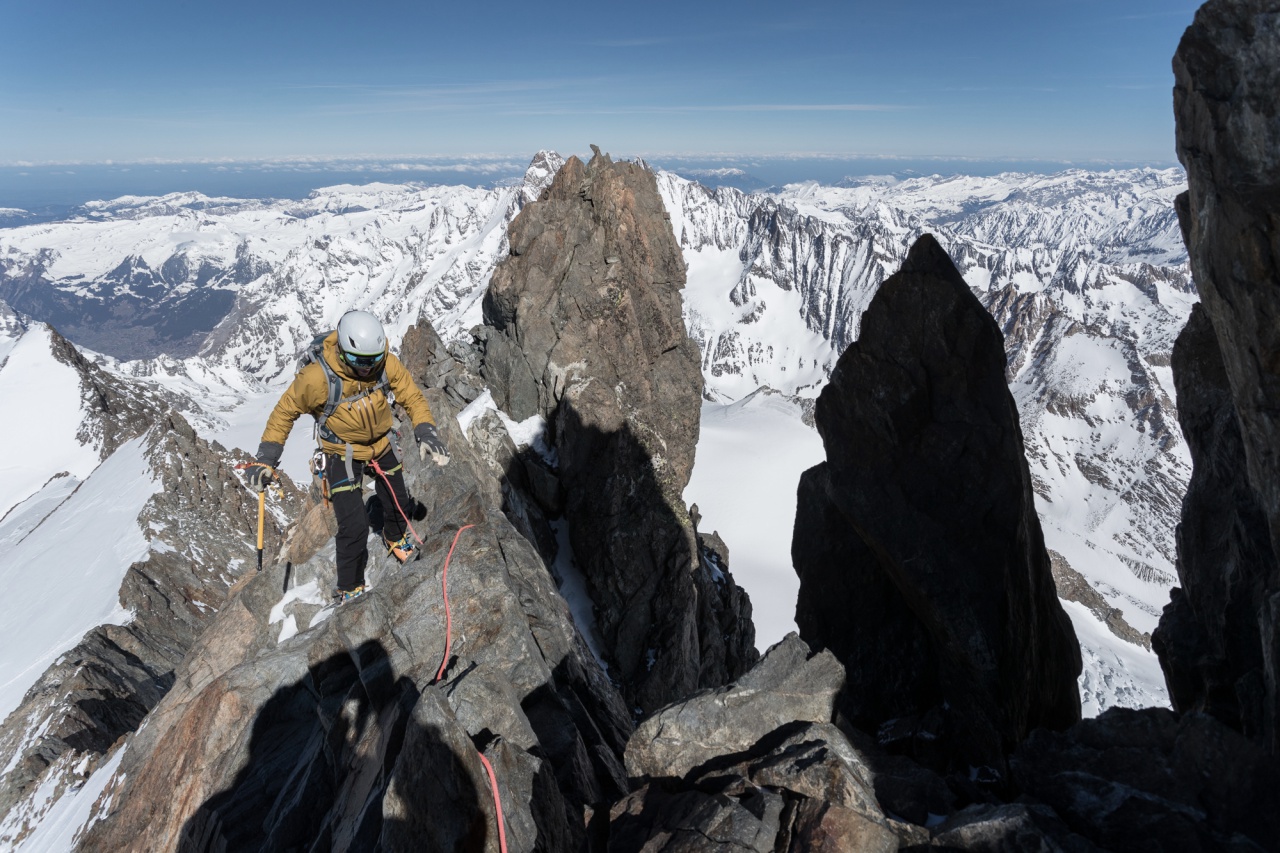 Trying to keep our balance high up on the Finsteraarhorn NW Ridge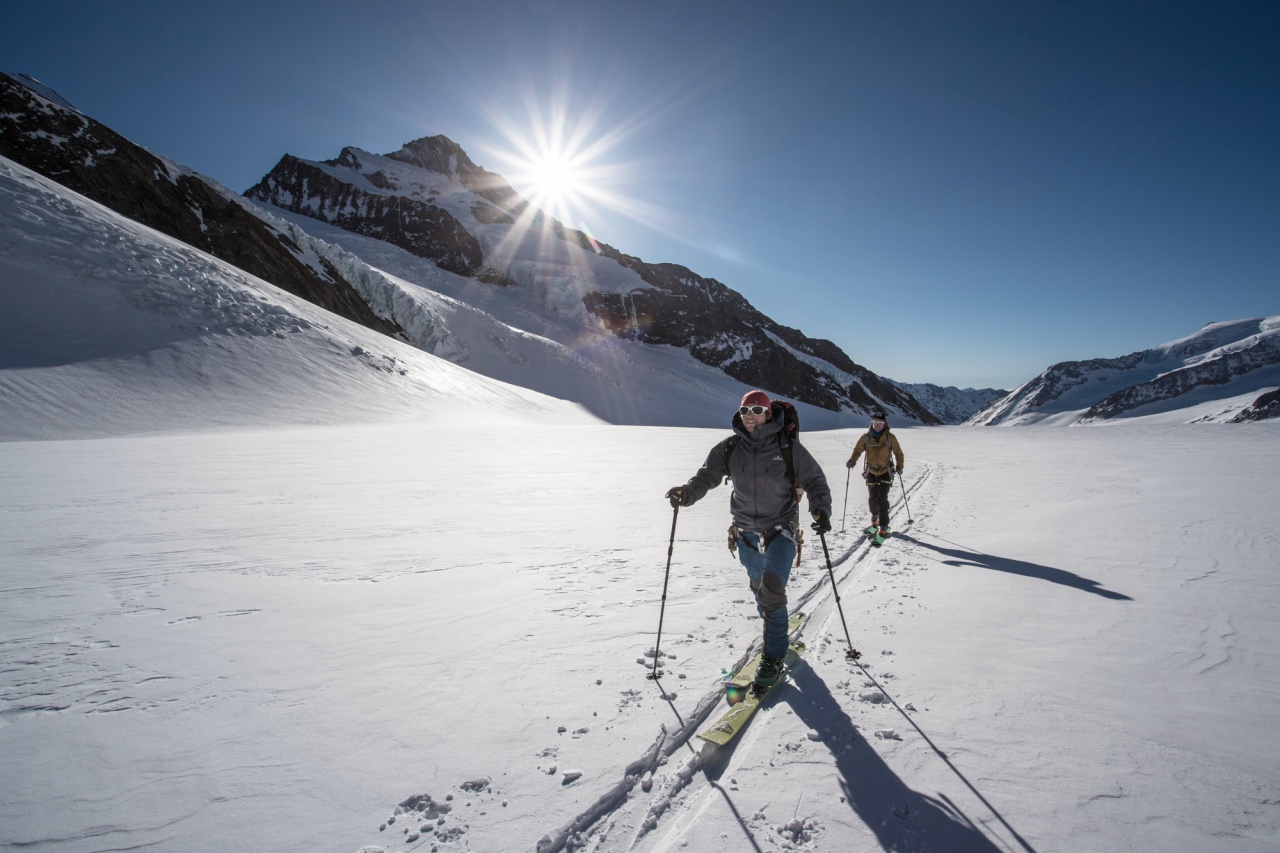 Touring our way back to the Jungfraujoch via Fieschersattel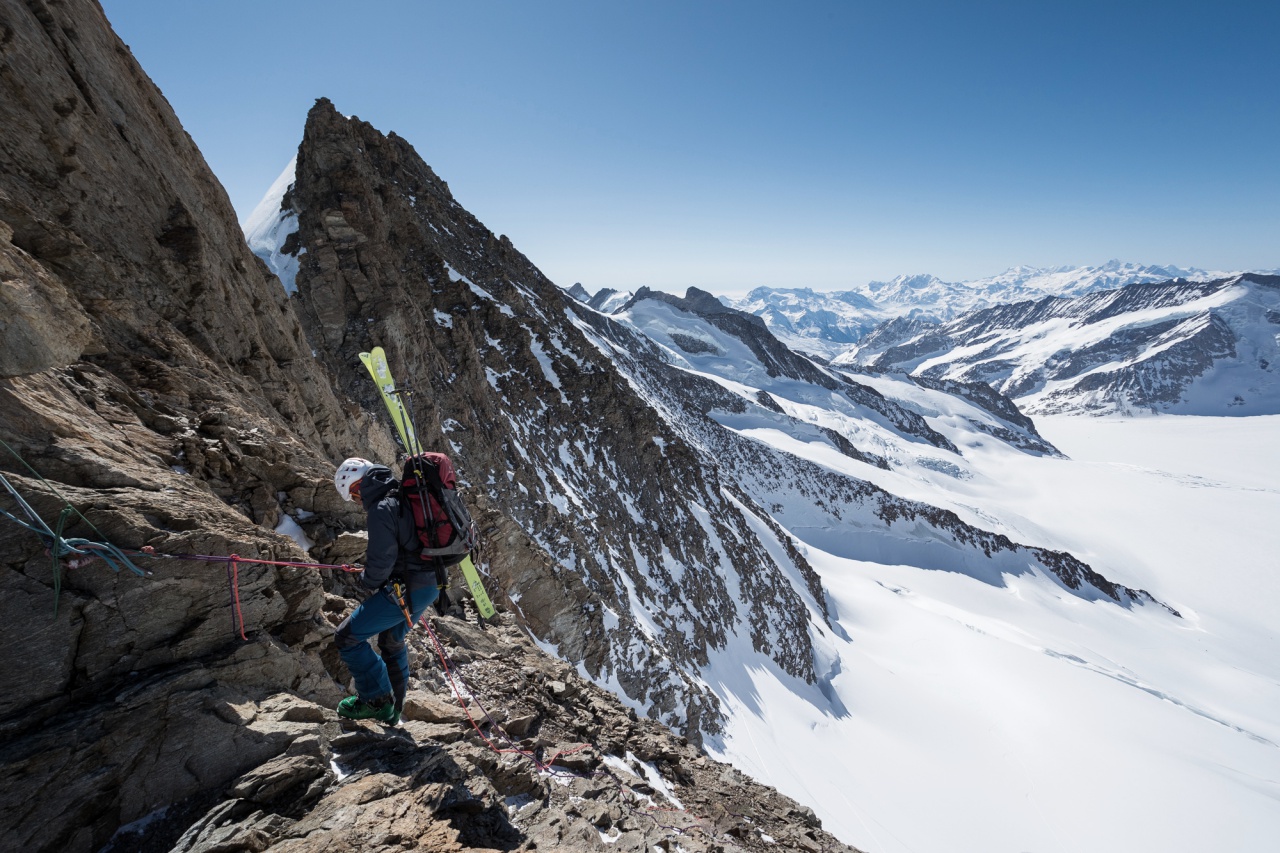 Rappelling into the very dry Fieschersattel before catching the train home
John works as a ski instructor in St Anton, Austria, and runs his own photography business - John Thornton Photography.
Save 10% on our Spring Ski Touring Bundles here.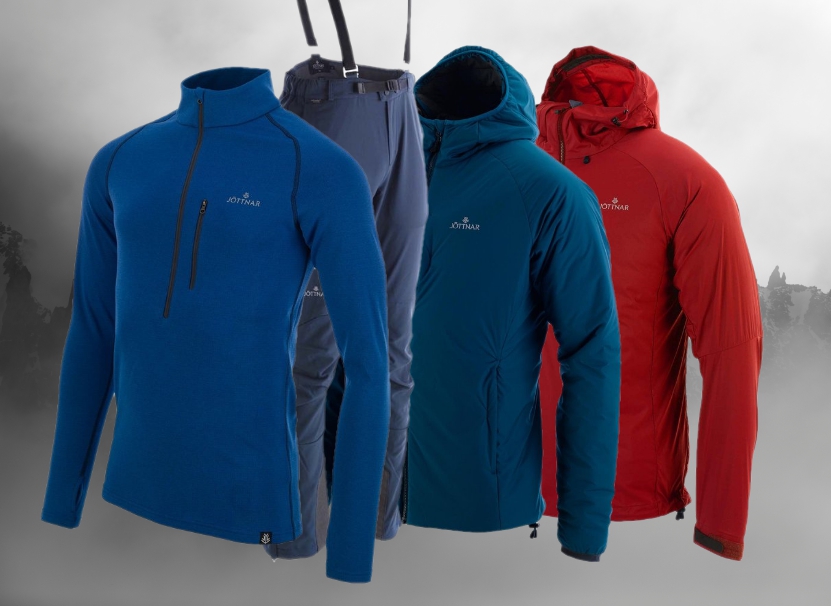 Spring Ski Touring Bundle