Scotland: a tough playground for winter climbers, but all the more rewarding for that. Demanding the full range of mountaineering skills and climbing techniques, as well as ability, fitness, readiness and patience.

Watch the delightful anticipation of Mike Pescod - IFMGA guide, winter climber and member of the Jöttnar Pro Team - as late autumn gives way to early winter.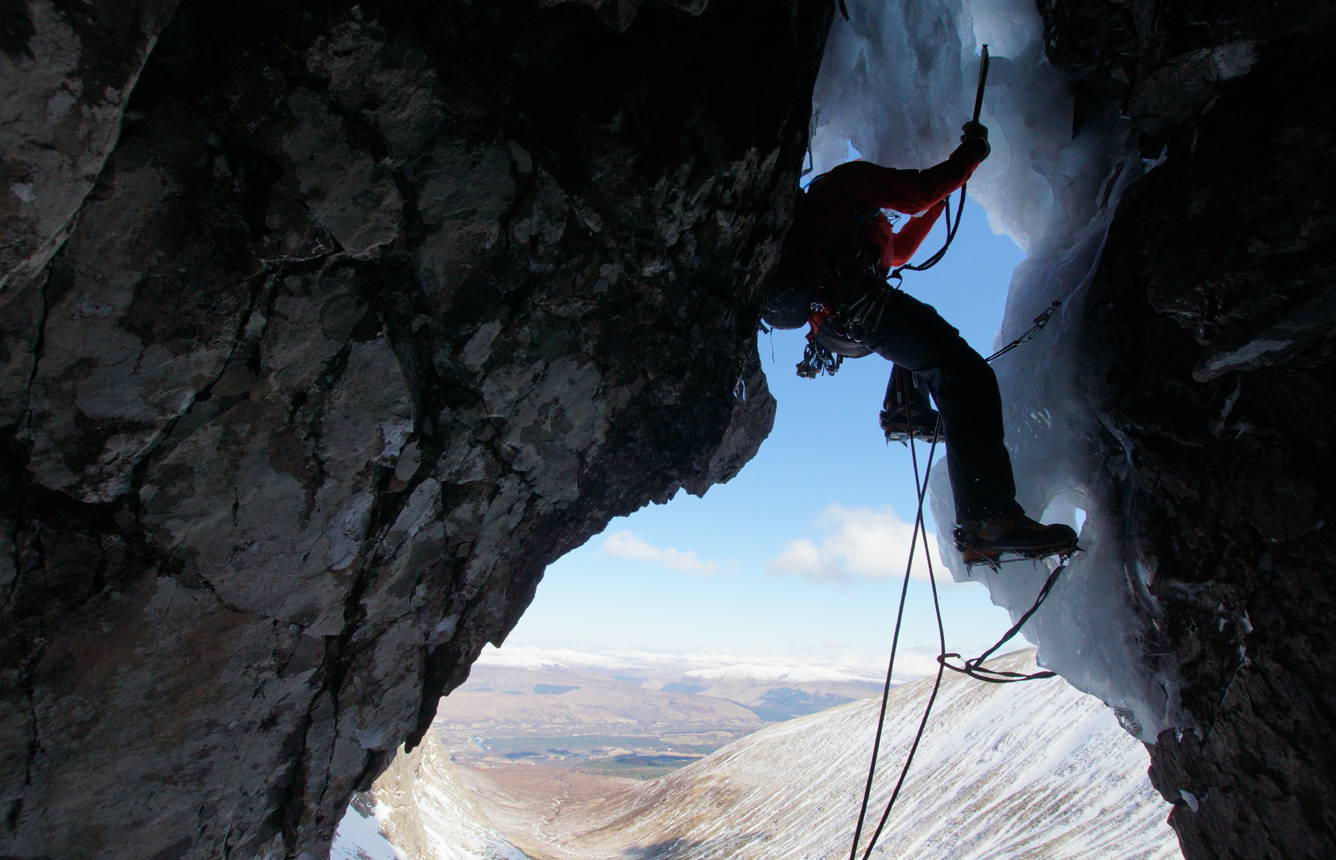 Mike Pescod swings out of the cave on Minus Three Gully, Ben Nevis.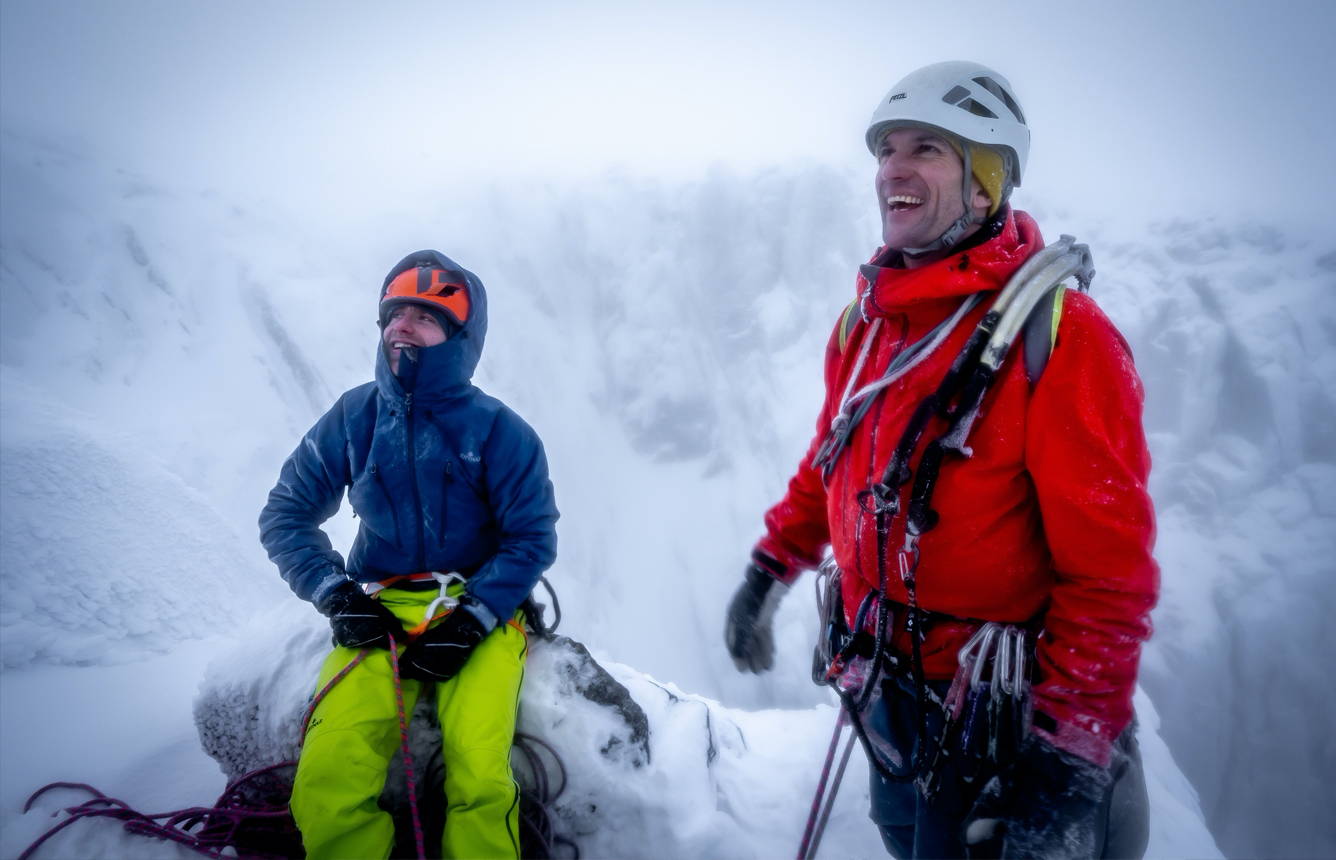 Willis Morris and Mike Pescod on top of Babylon, Ben Nevis.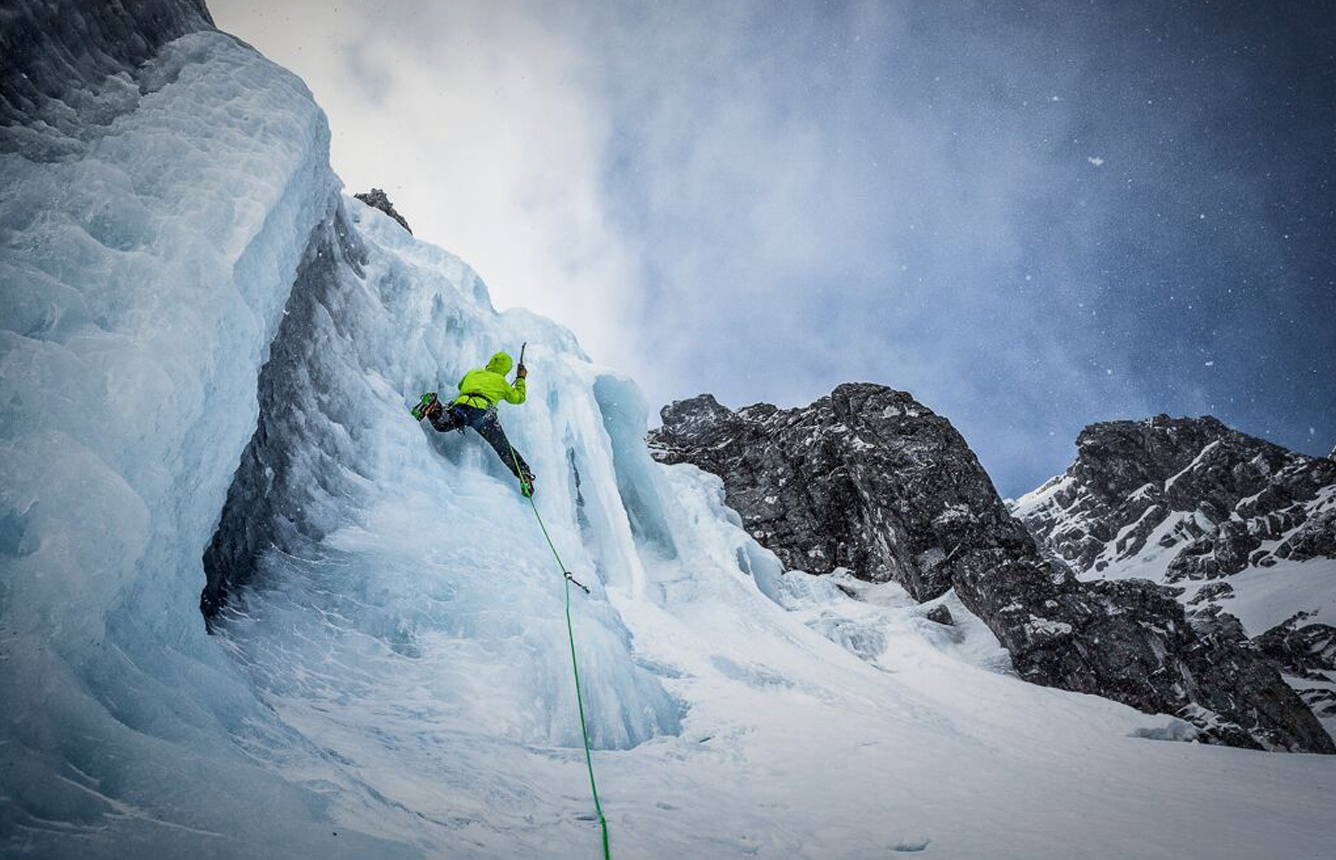 Mike Pescod high up on Ben Nevis, on immaculate winter ice. | Nadir Khan

WINTER CLIMBING ESSENTIALS