THE JÖTTNAR DOWN COLLECTION

LIGHTWEIGHT WARMTH AND COMFORT

Providing lightweight warmth is the primary function of a down jacket. With unrivalled ability to trap and retain body heat, down is the best insulating material available. Jöttnar uses the highest quality hydrophobic down throughout, resulting in ultra-warm jackets with inbuilt moisture resilience.
Described below in ascending order of warmth.

A versatile goose down gilet for cold conditions. Choose the Asta as part of a mountain layering system, or for everyday wear in the valley.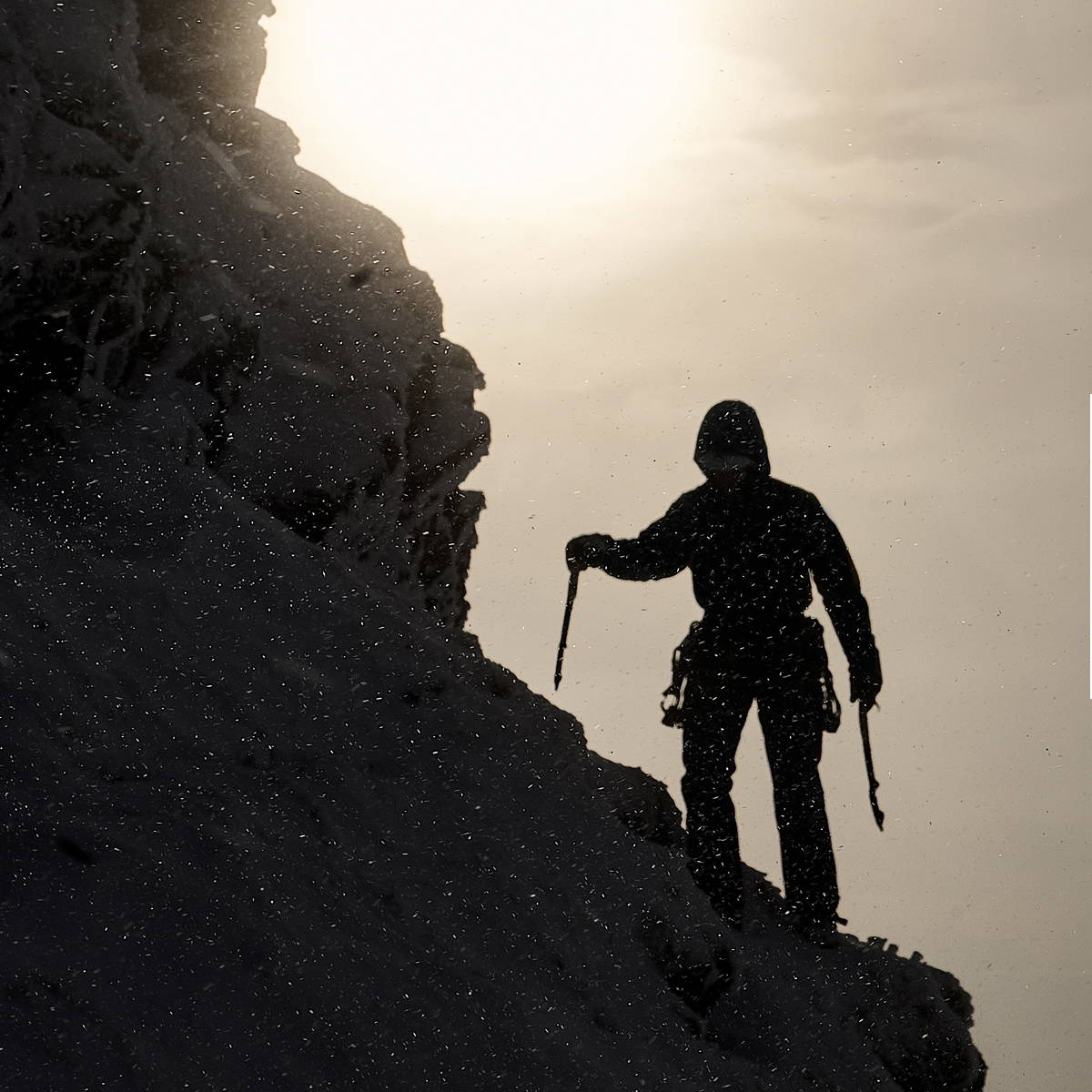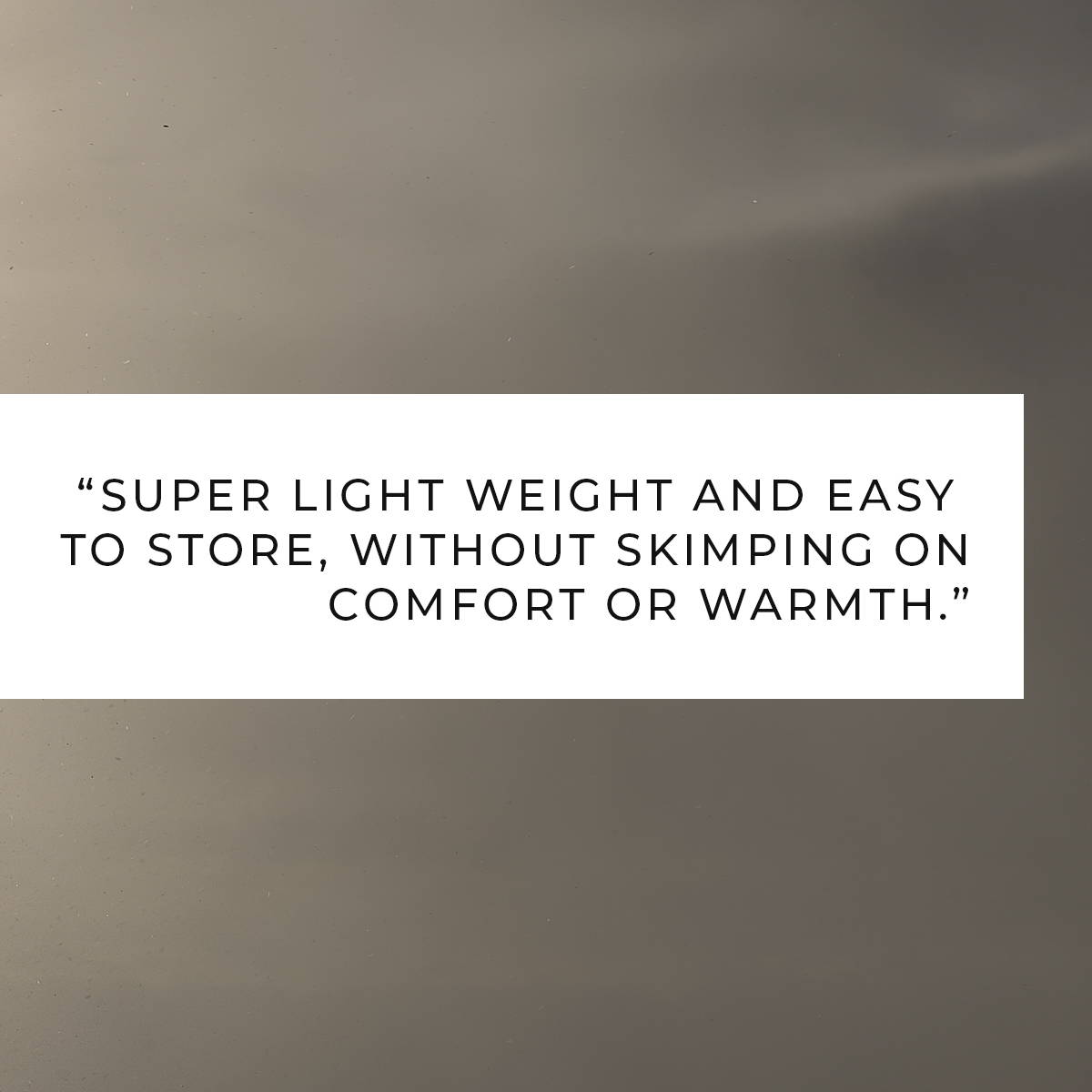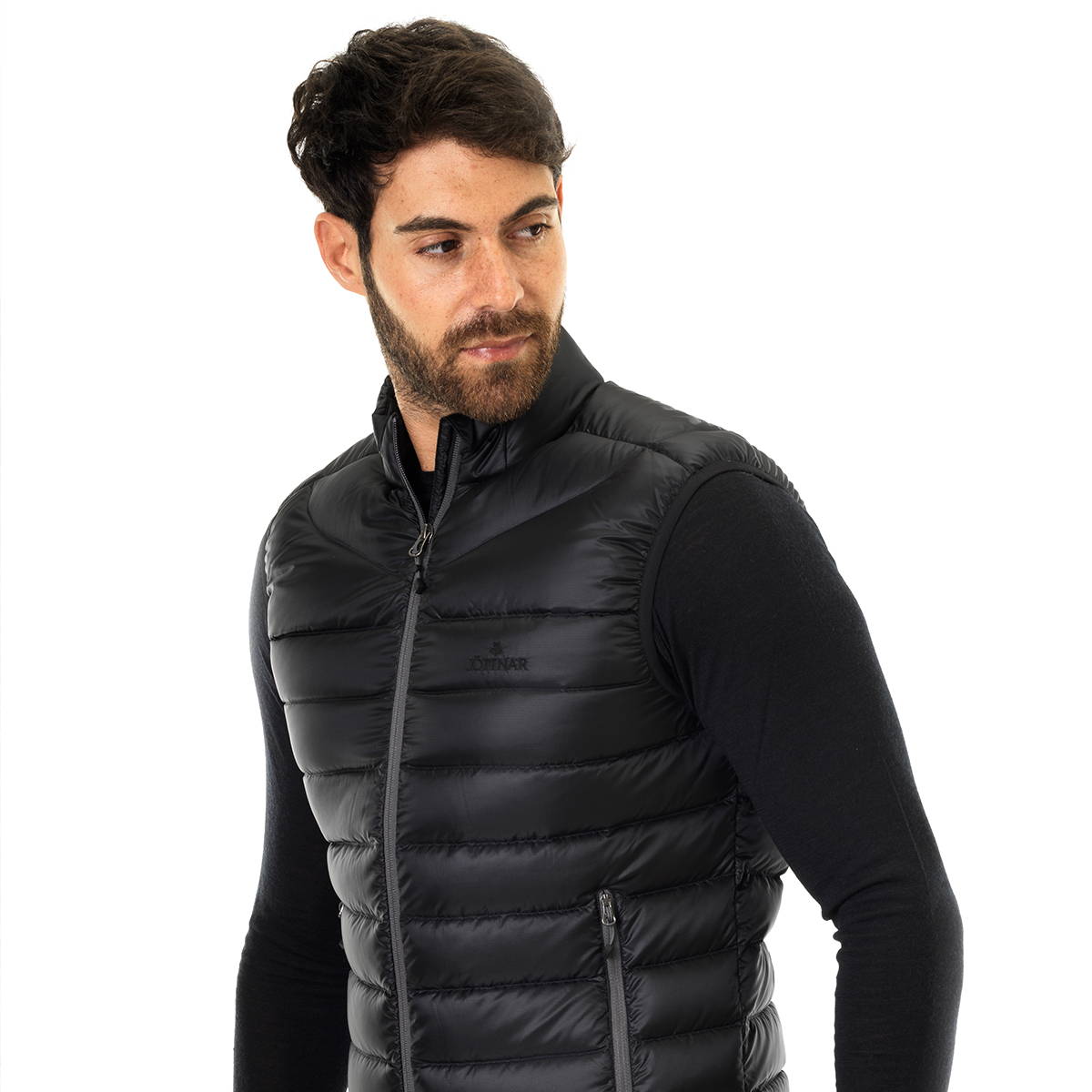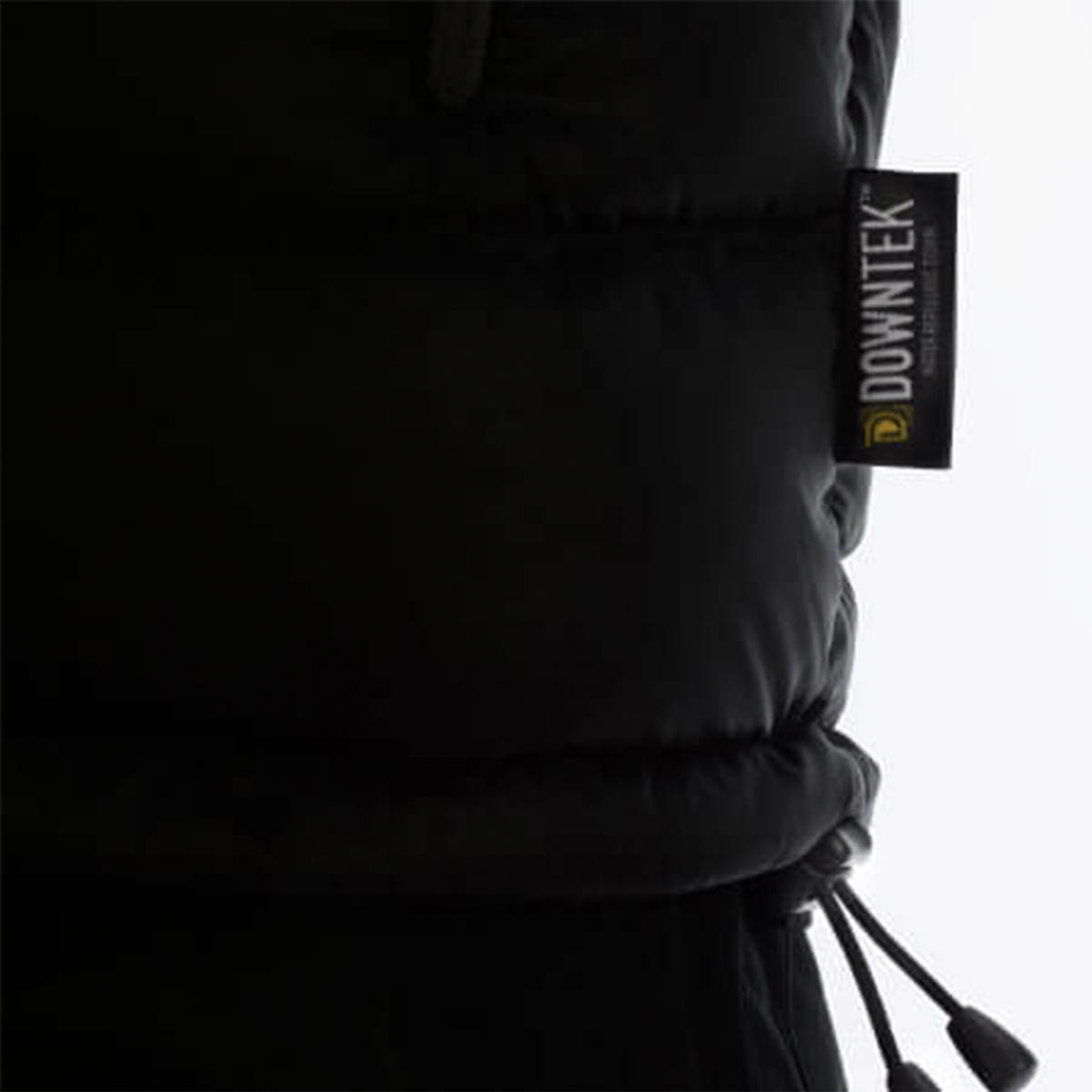 An ultra-lightweight hooded goose down jacket, with a high warmth-to-weight ratio. Choose the Tor when weight-saving and packability are priorities.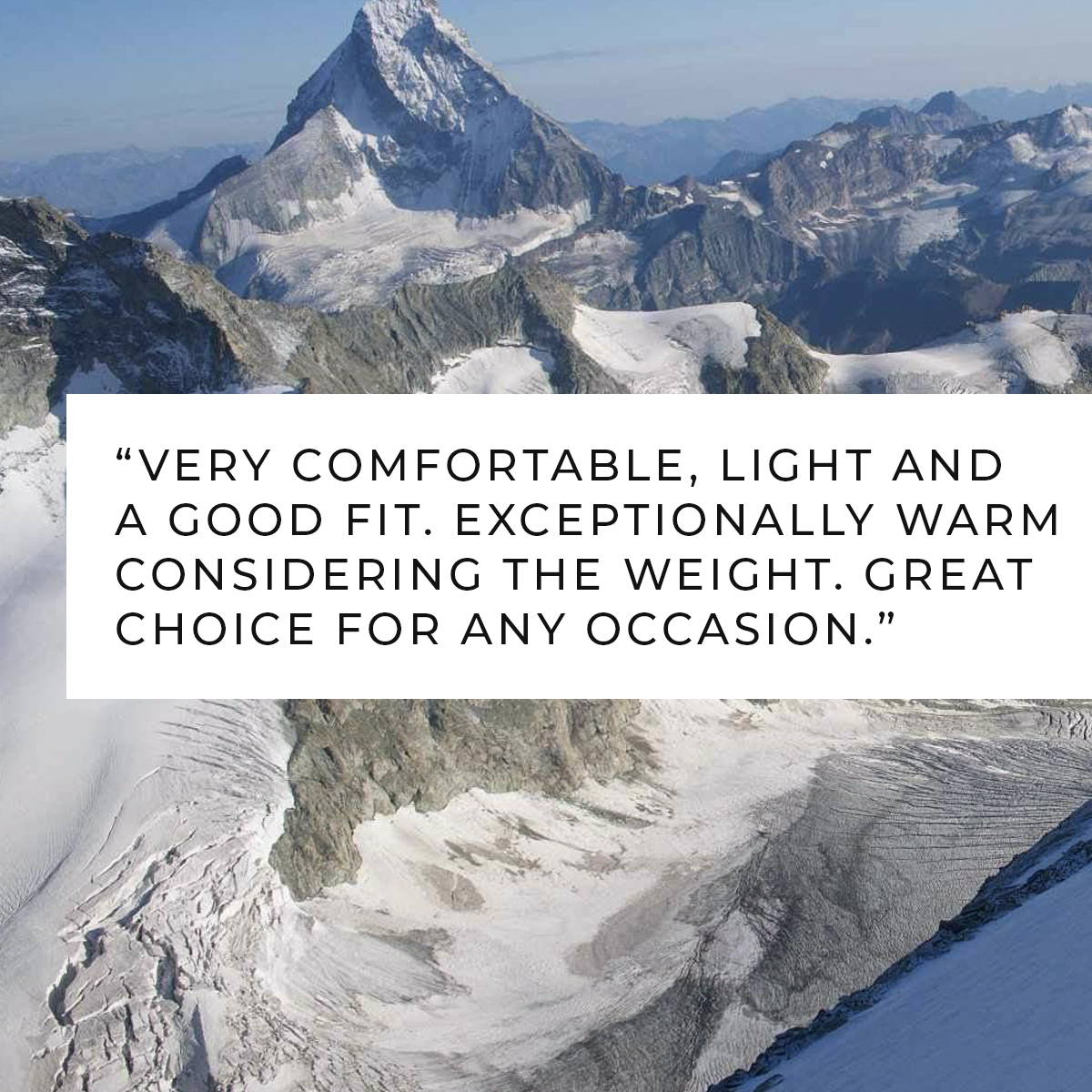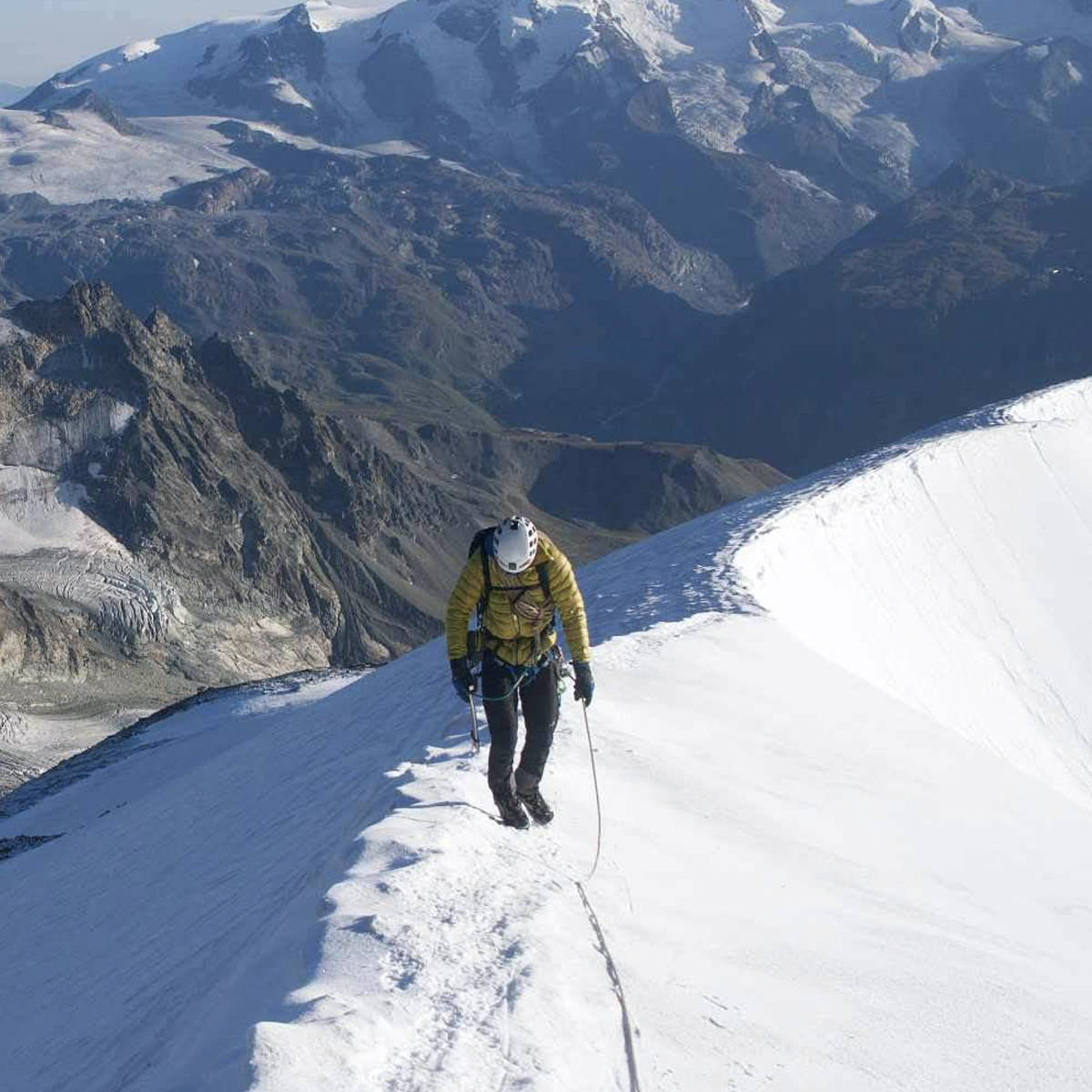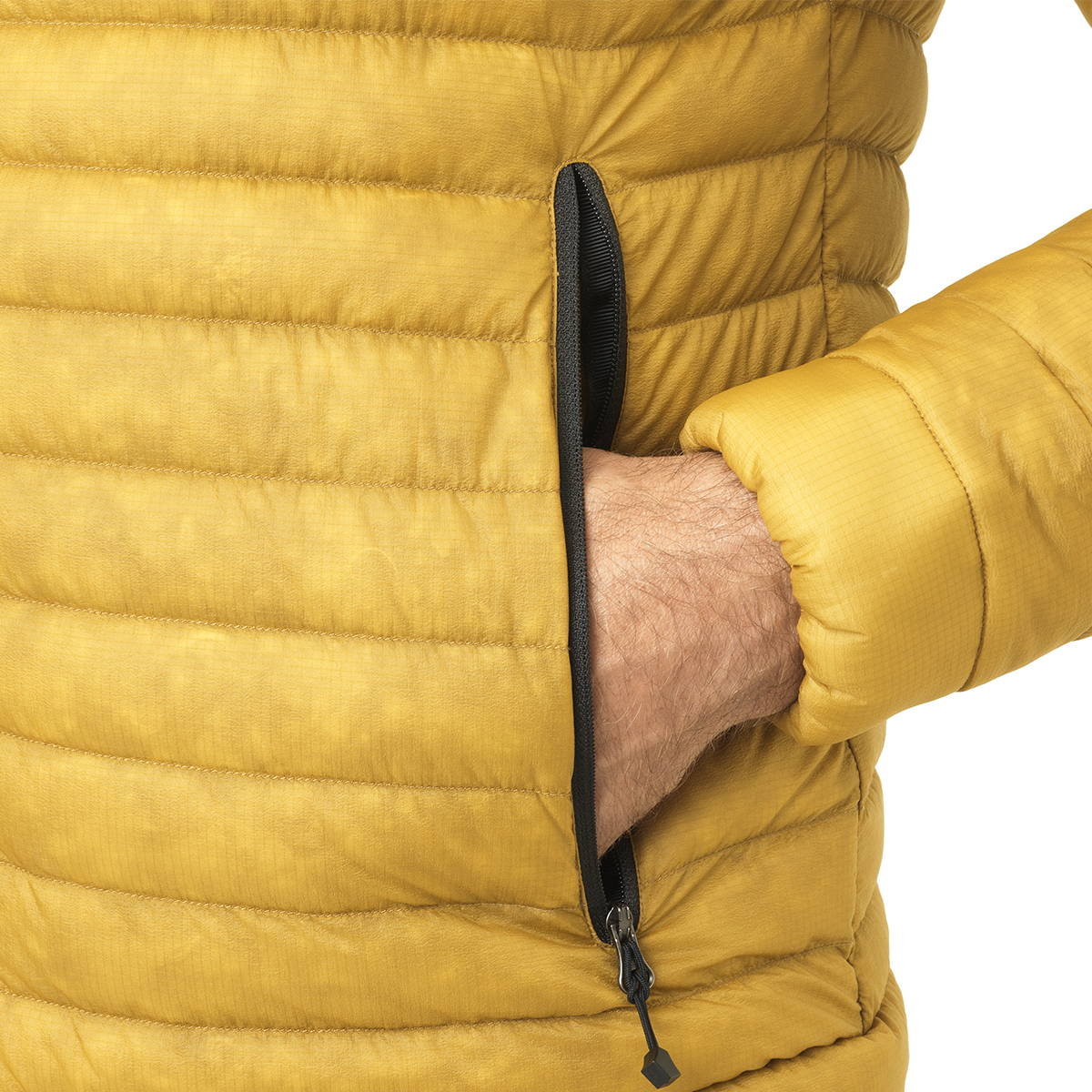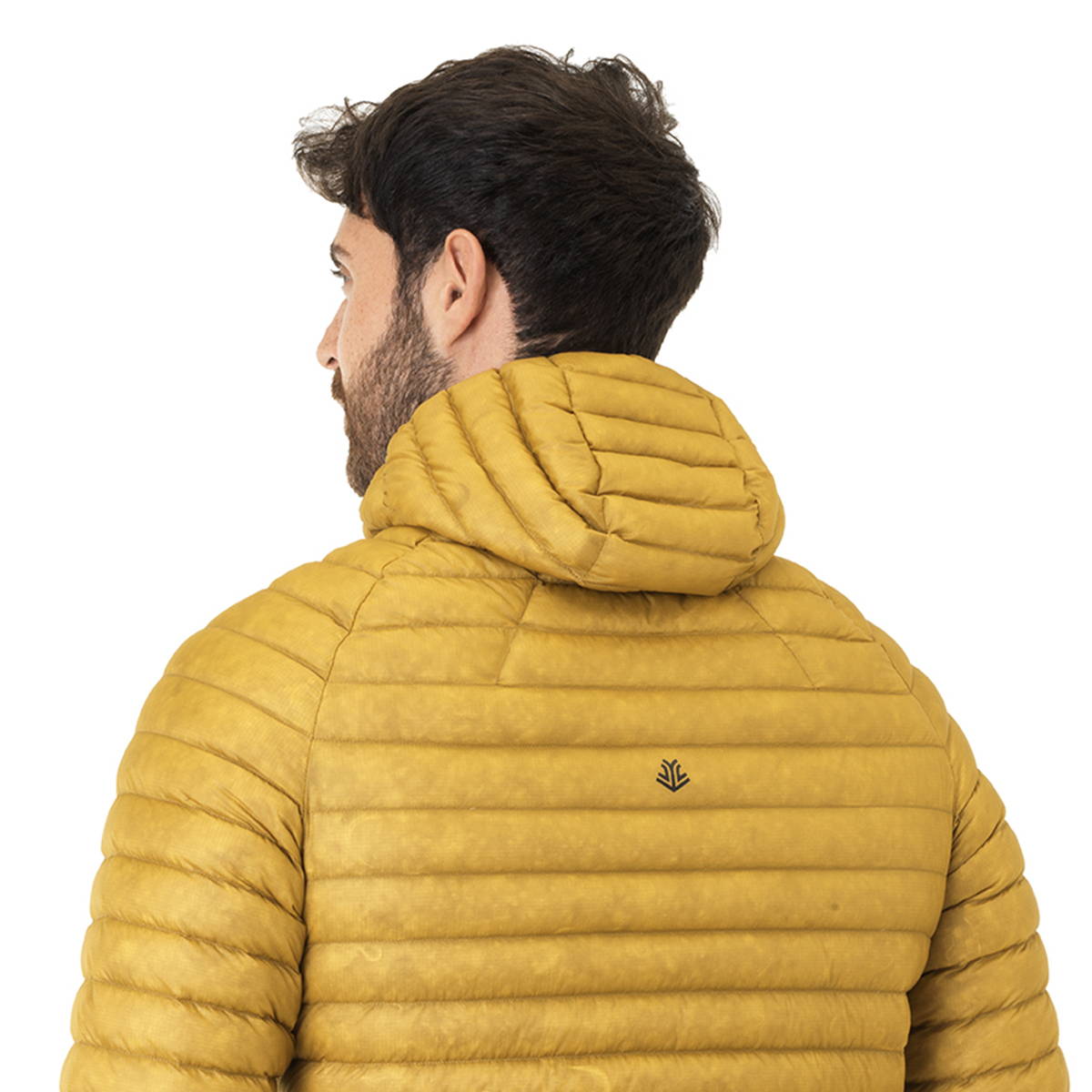 A lightweight hoodless goose down jacket for cold mountain conditions. Choose the Thorsen if you prefer to manage head protection independently, or for weight saving.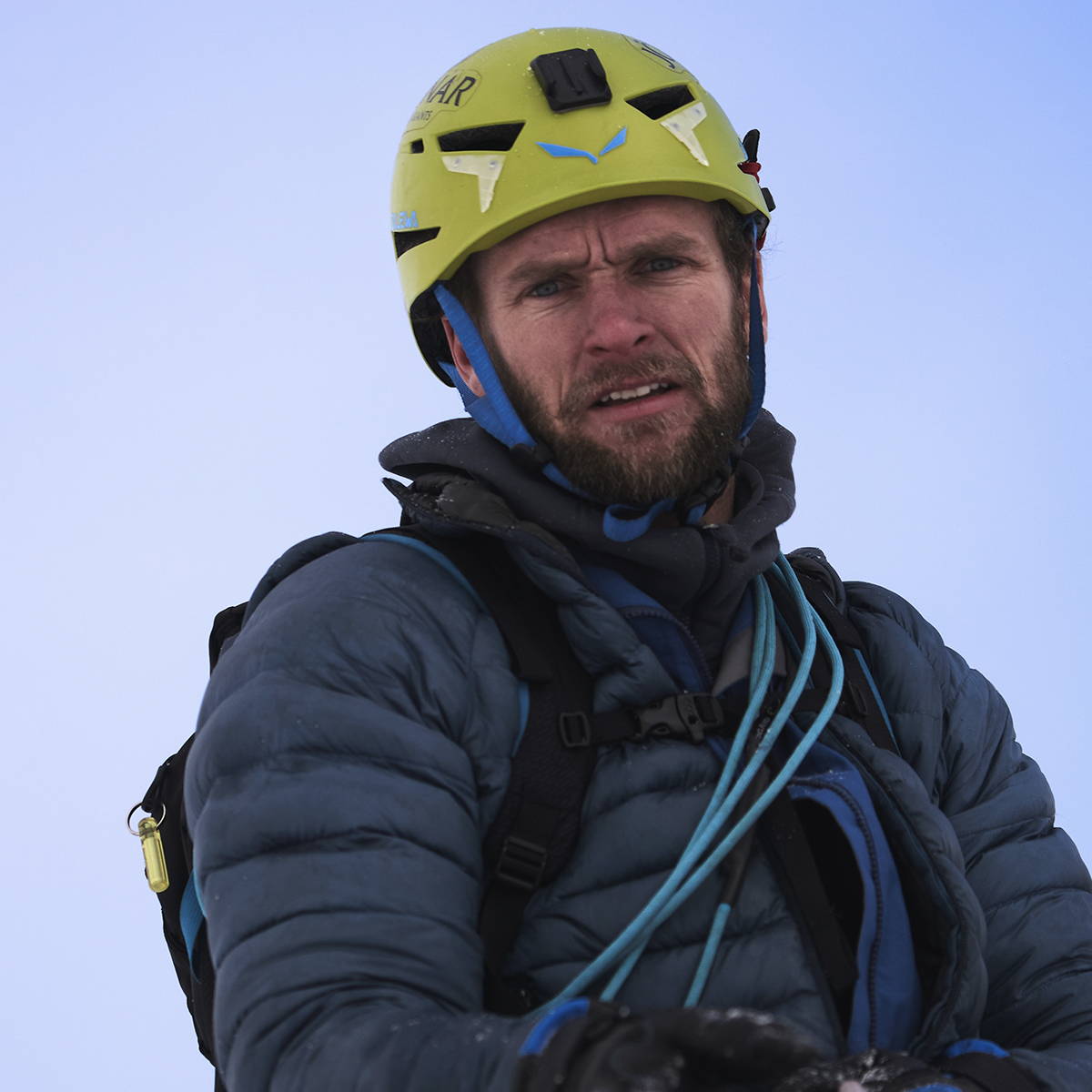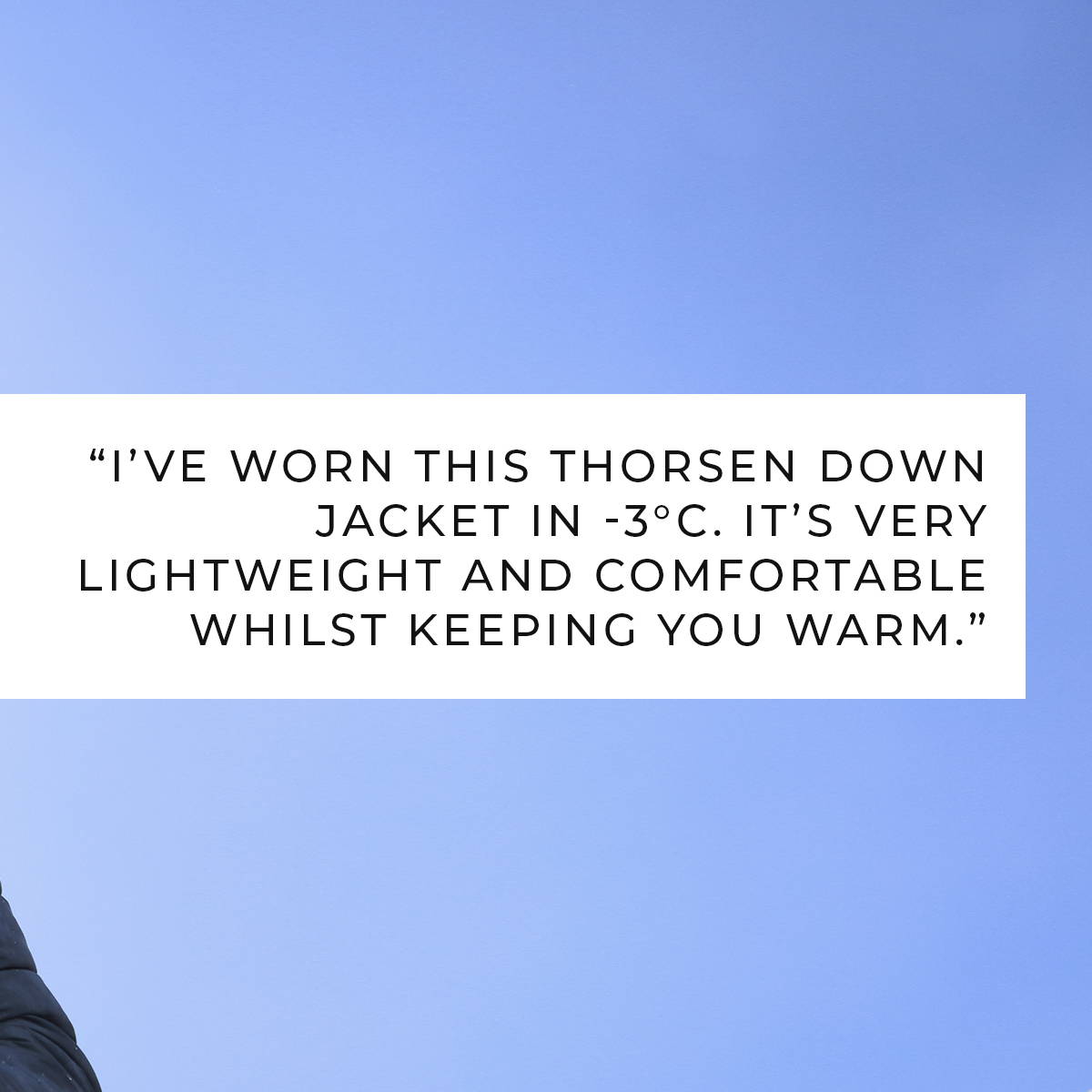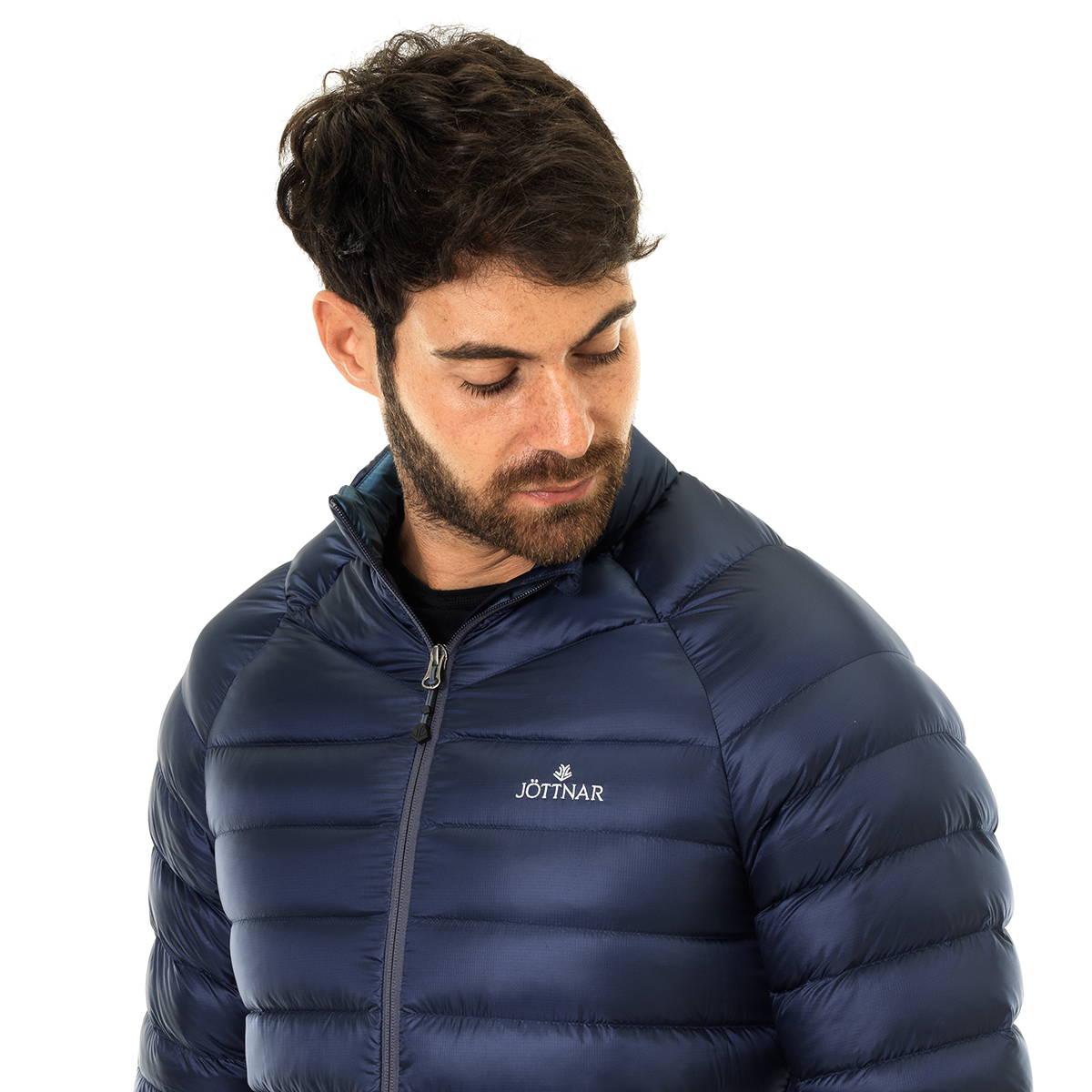 A hooded version of the Thorsen, and our most popular down jacket. Choose the Fenrir if you're looking for a warm and lightweight do-it-all down jacket.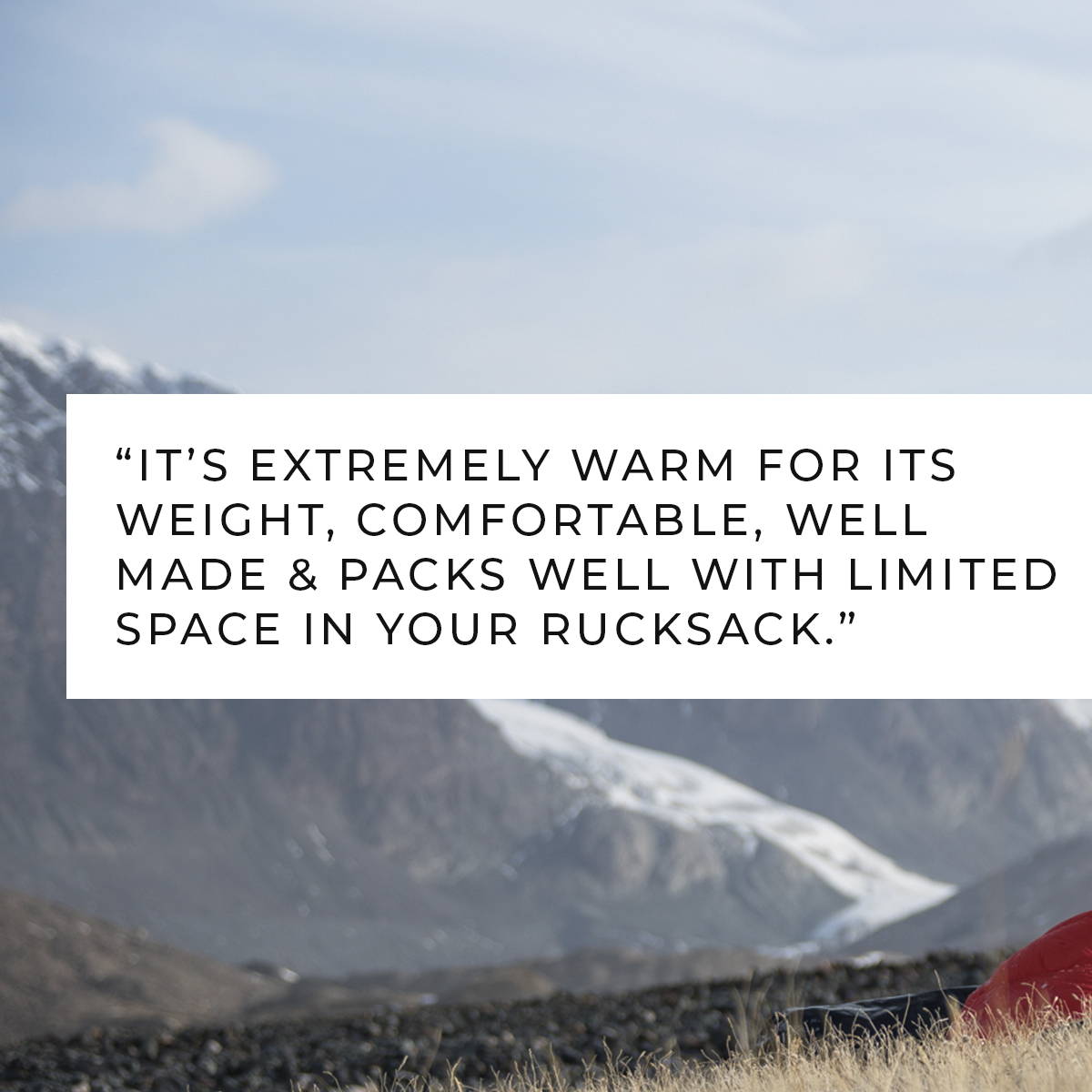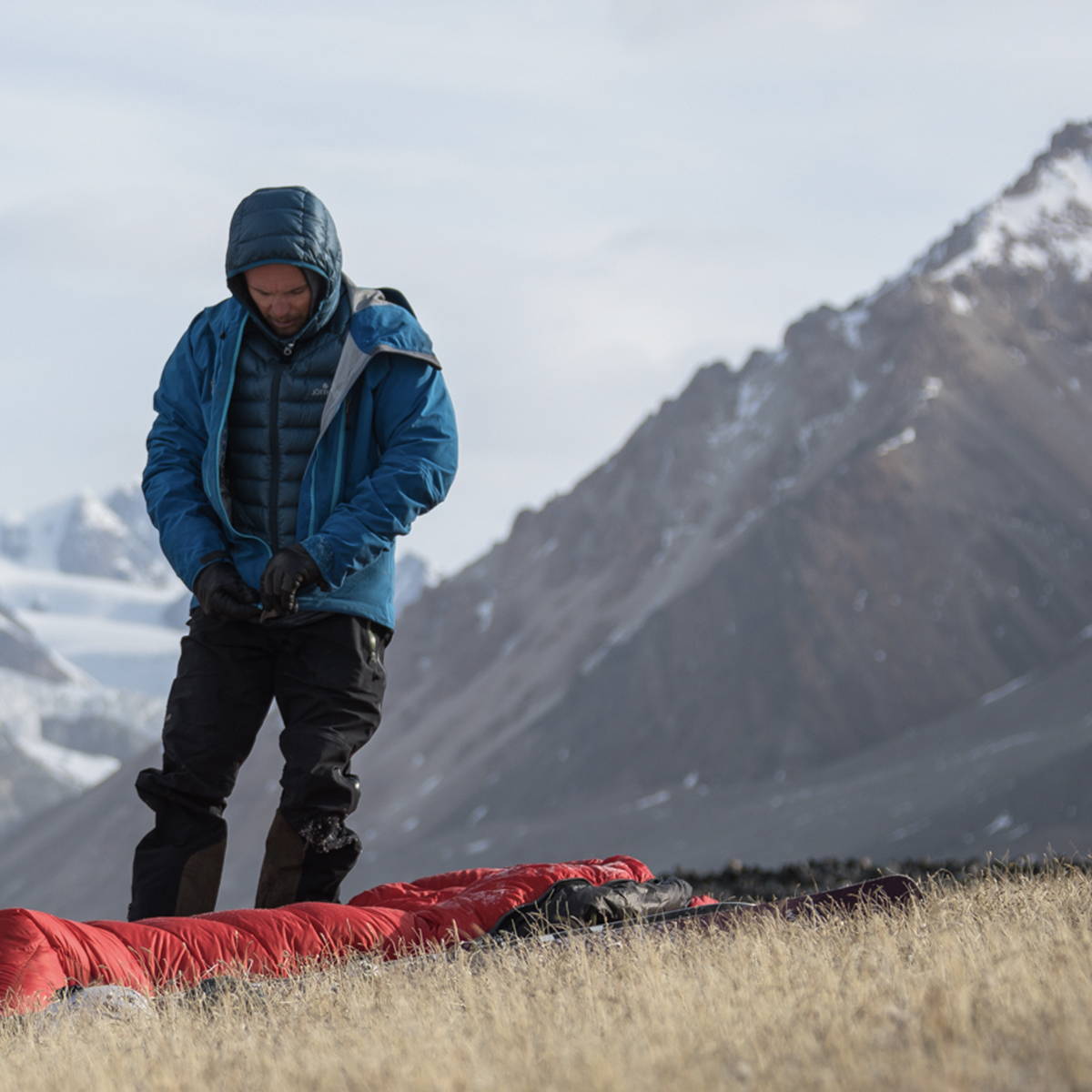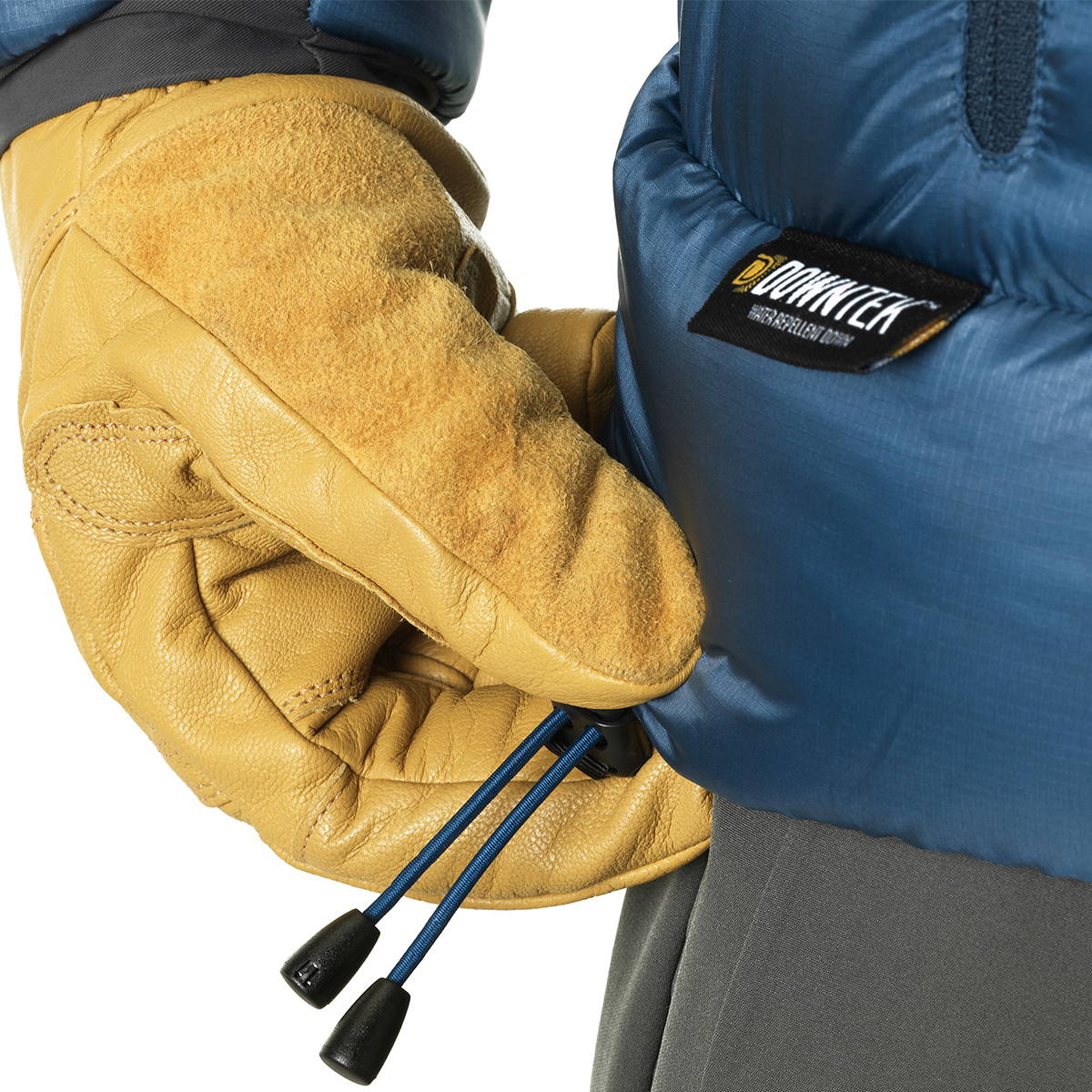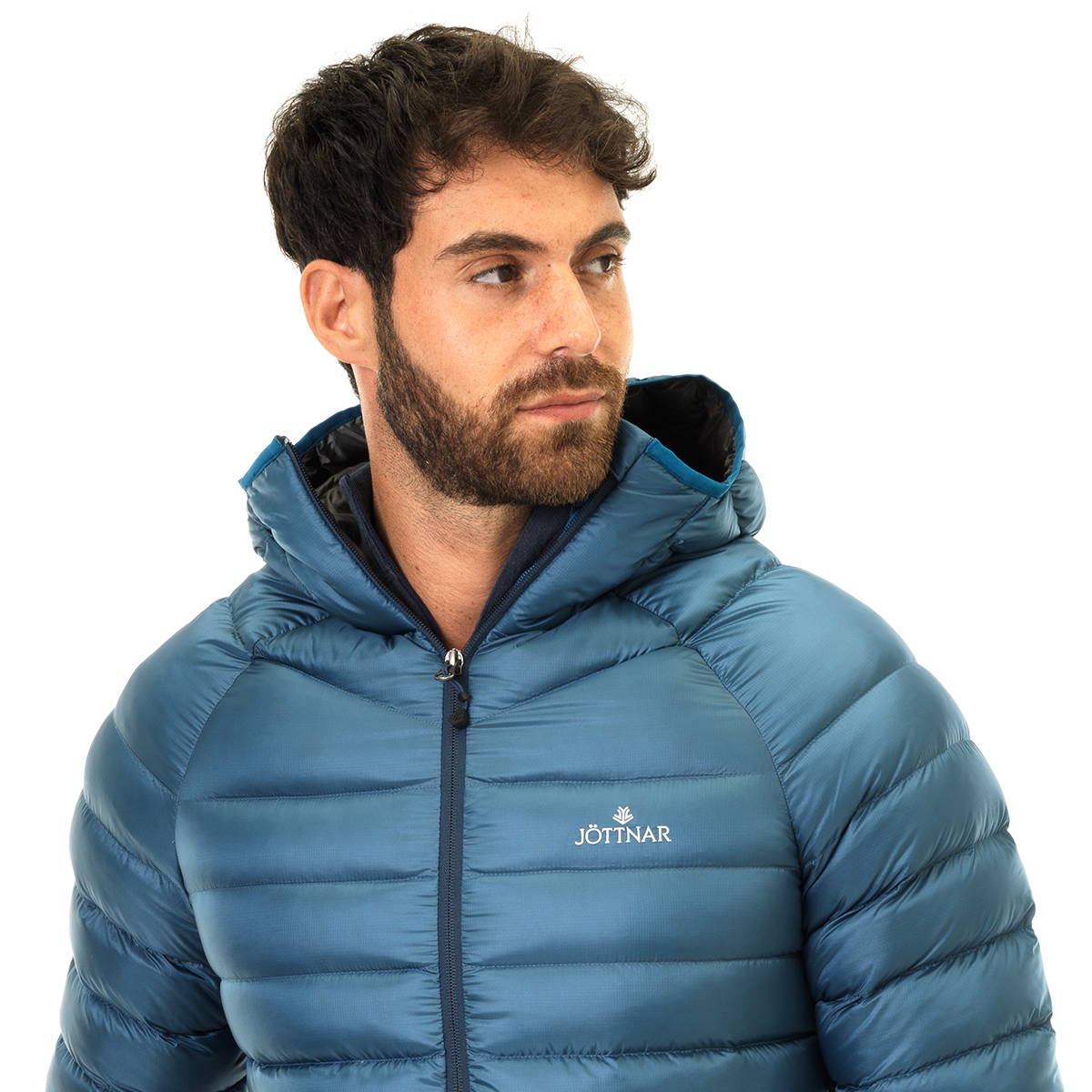 GOOSE DOWN: QUALITY & PERFORMANCE

Regular down's biggest weakness is its reaction to moisture. Exposure to rain will cause normal down to clump, robbing it of loft and warmth. We use hydrophobic down, which resists this degradation via a specialist polymer treatment. This increases the down's surface tension, causing water to bead and roll off the cluster. Loft and warmth are therefore maintained. In damp climates, hydrophobic down will make a big difference to a jacket's performance.
You may see numbers such as 90/10 or 85/15 assigned to down products. These indicate the respective percentages of down to feather in the insulating mix. The higher the first number, the better quality the mix and the warmer you will be. Jöttnar uses only a 93/7 mix, which is the highest that can be guaranteed.

A goose down jacket with a waterproof shell outer and integrated avalanche rescue technology. Choose the Ragnarok for resort and big mountain riding in deep cold conditions.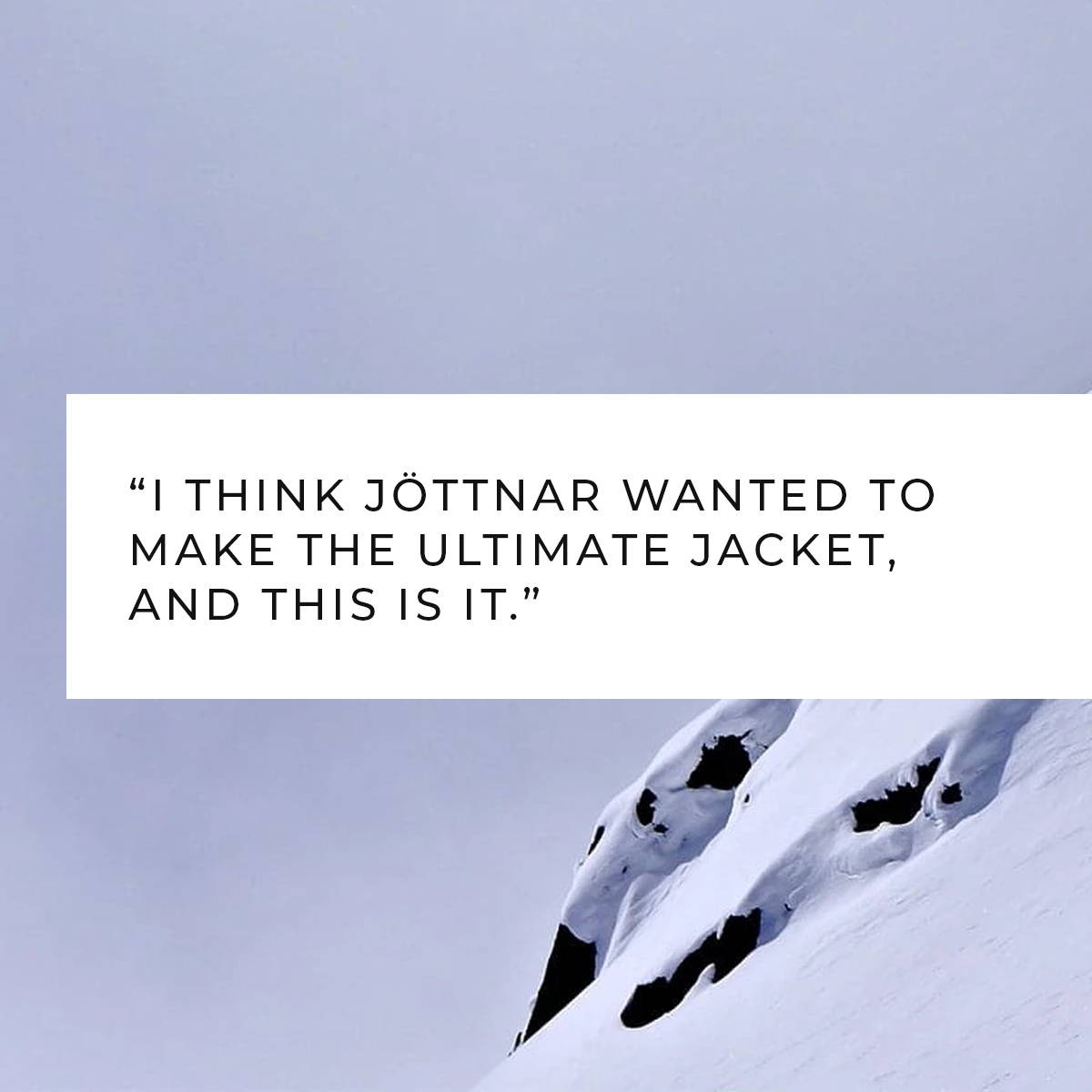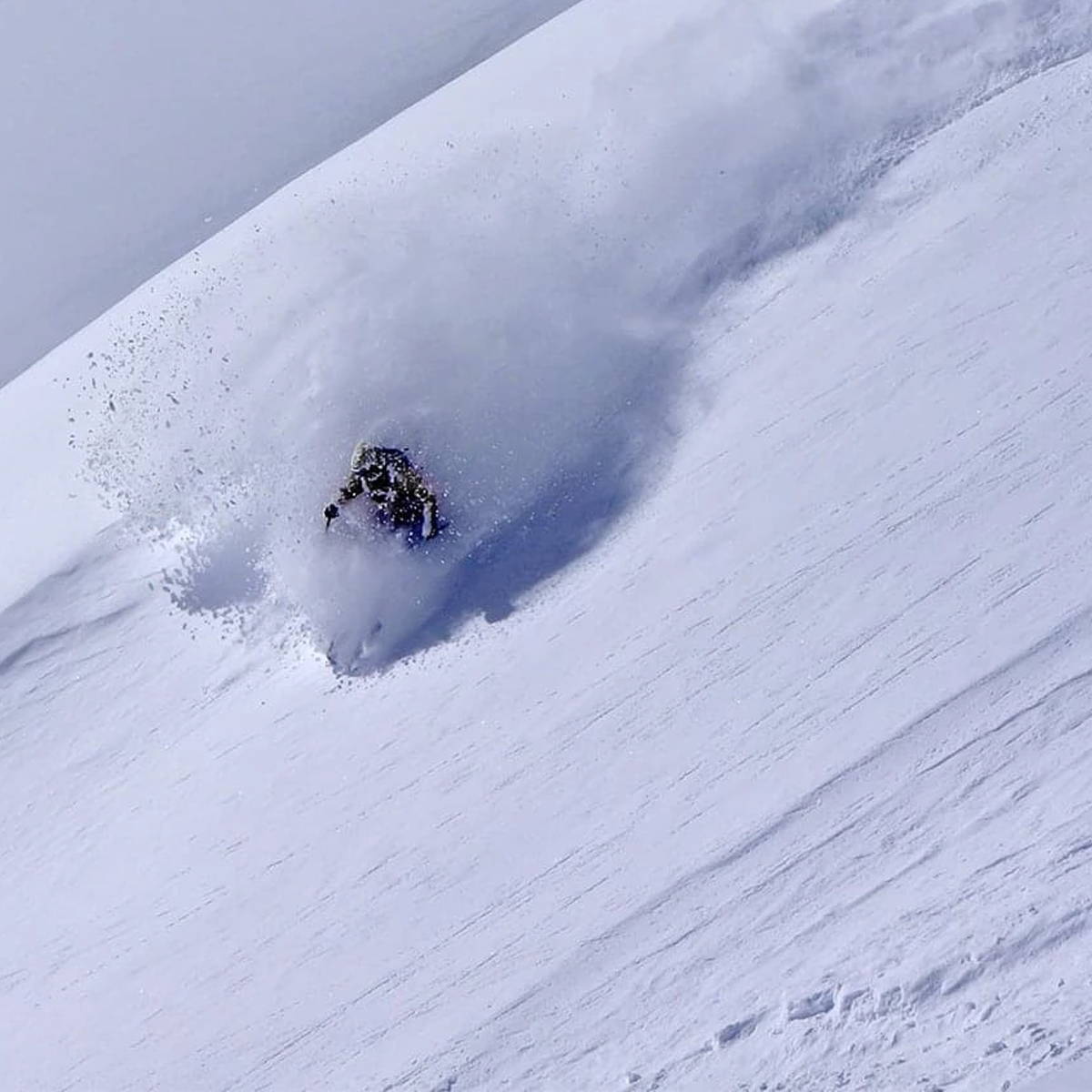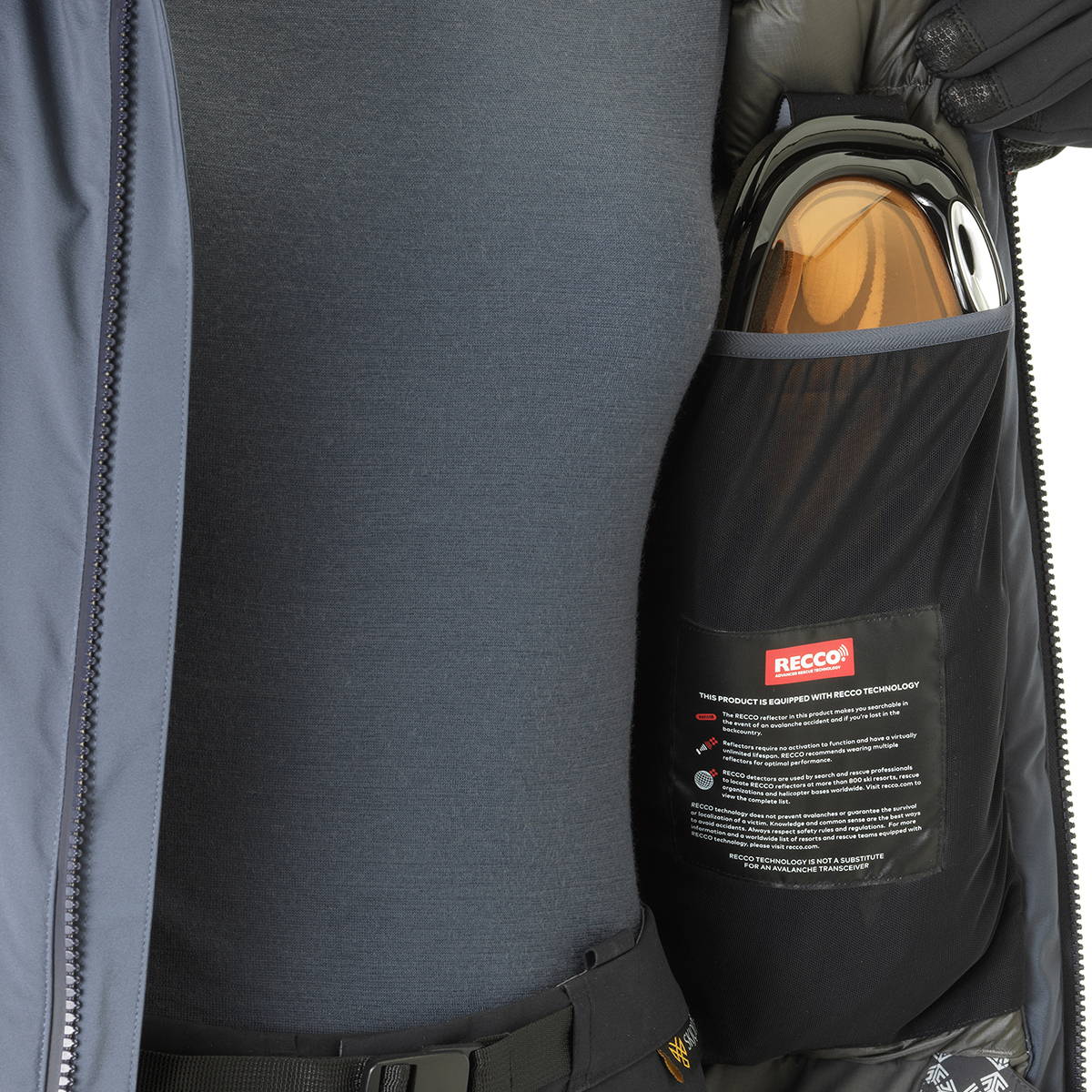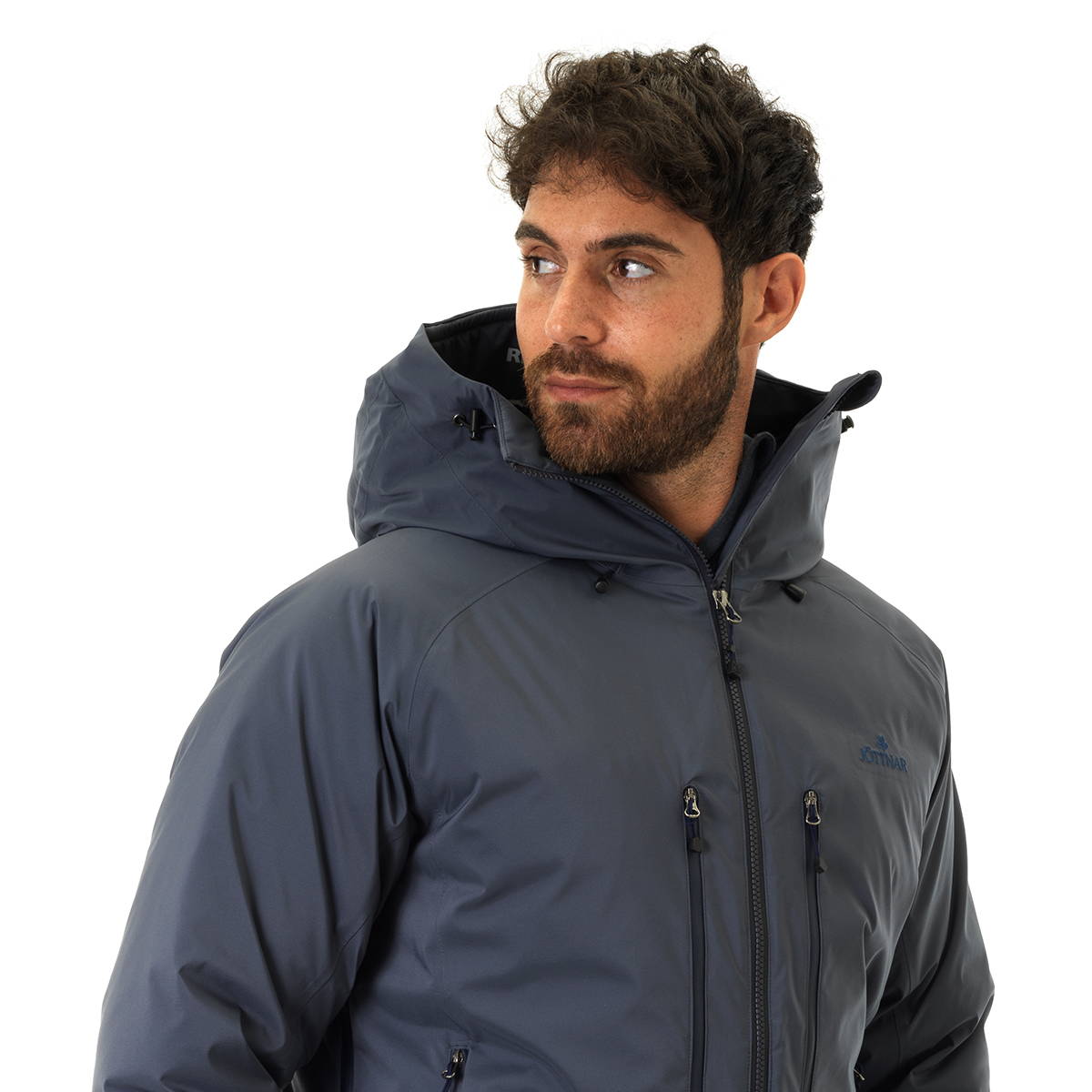 Our warmest down jacket. Feature-rich and stuffed with premium 850 Fill Power down. Choose the Fjorm for deep cold conditions.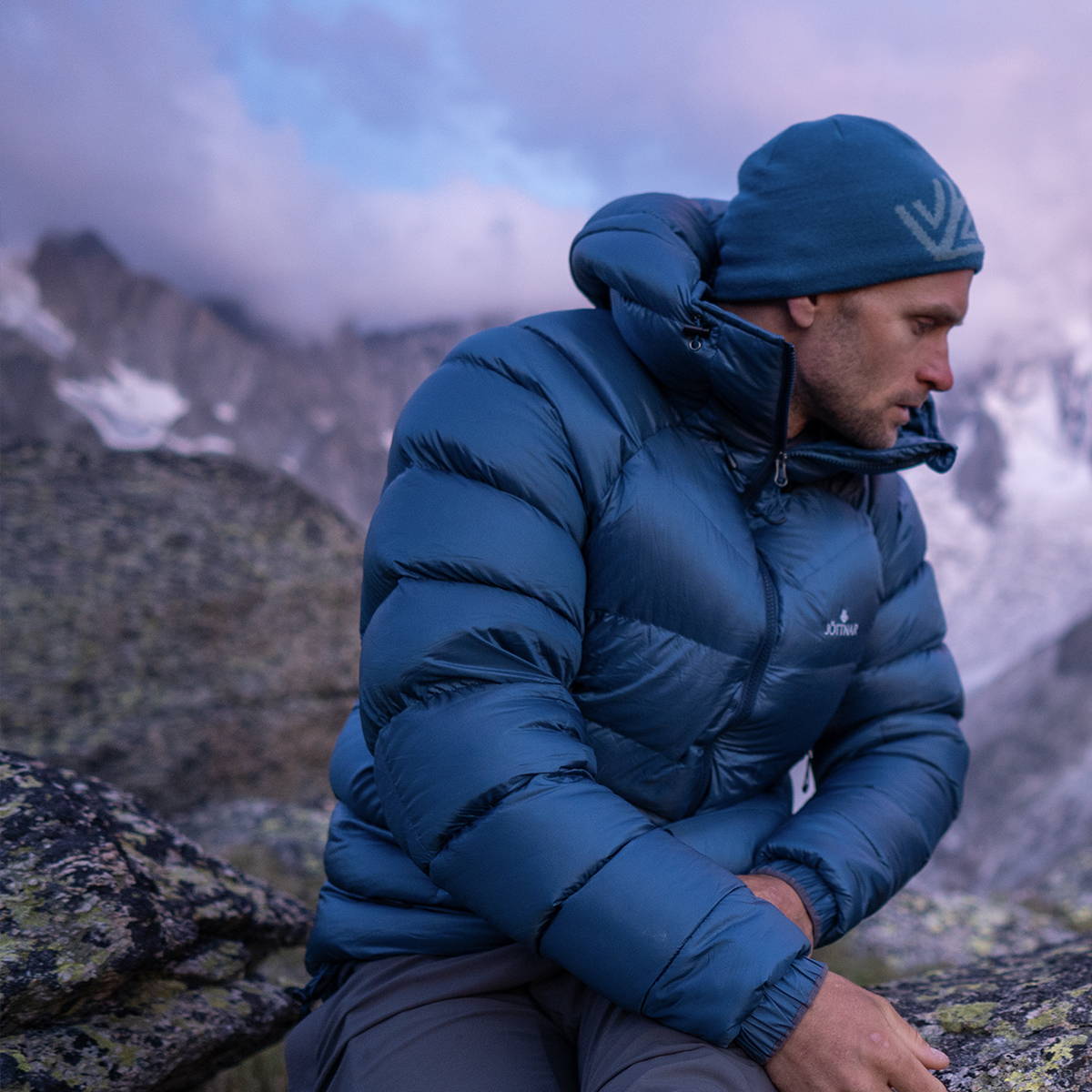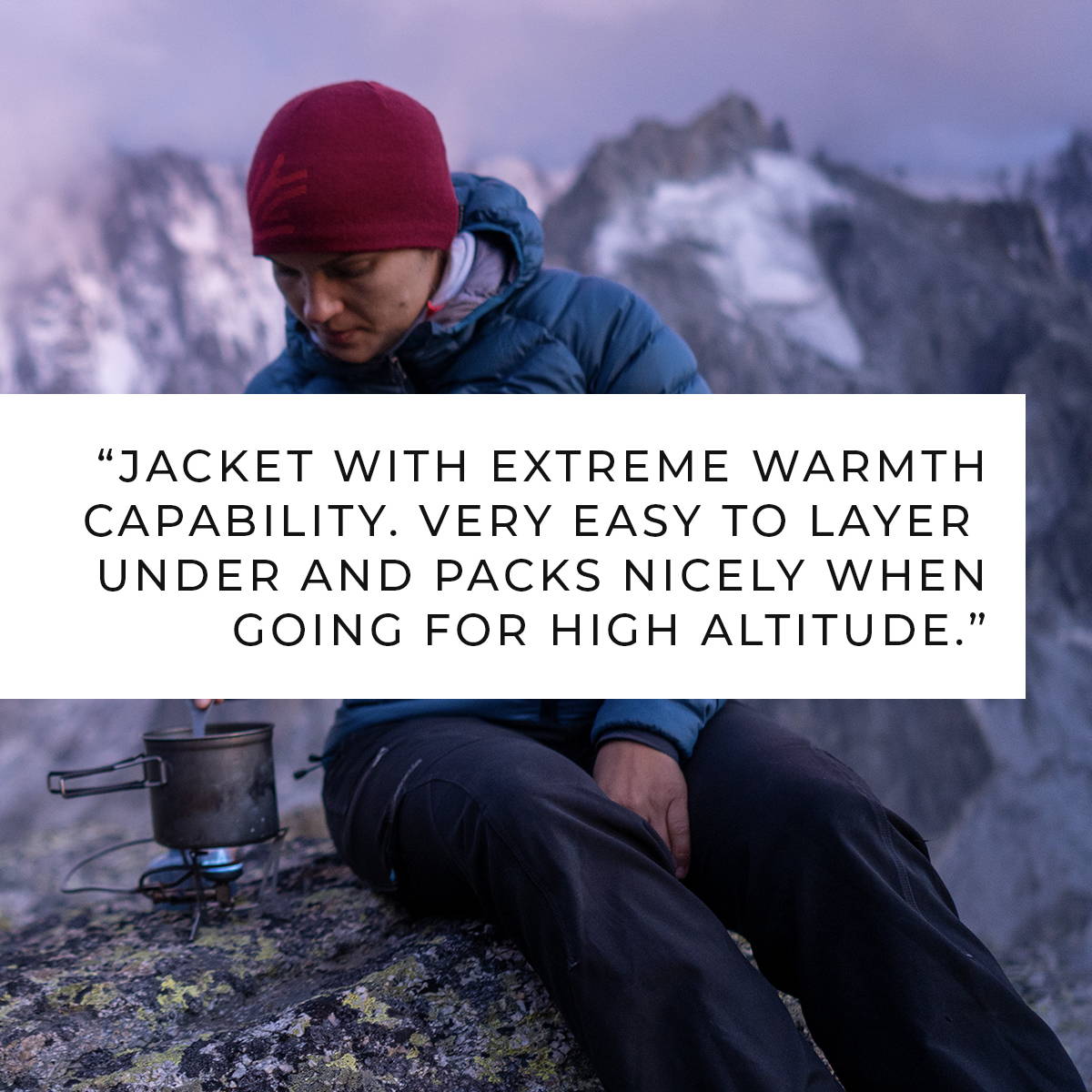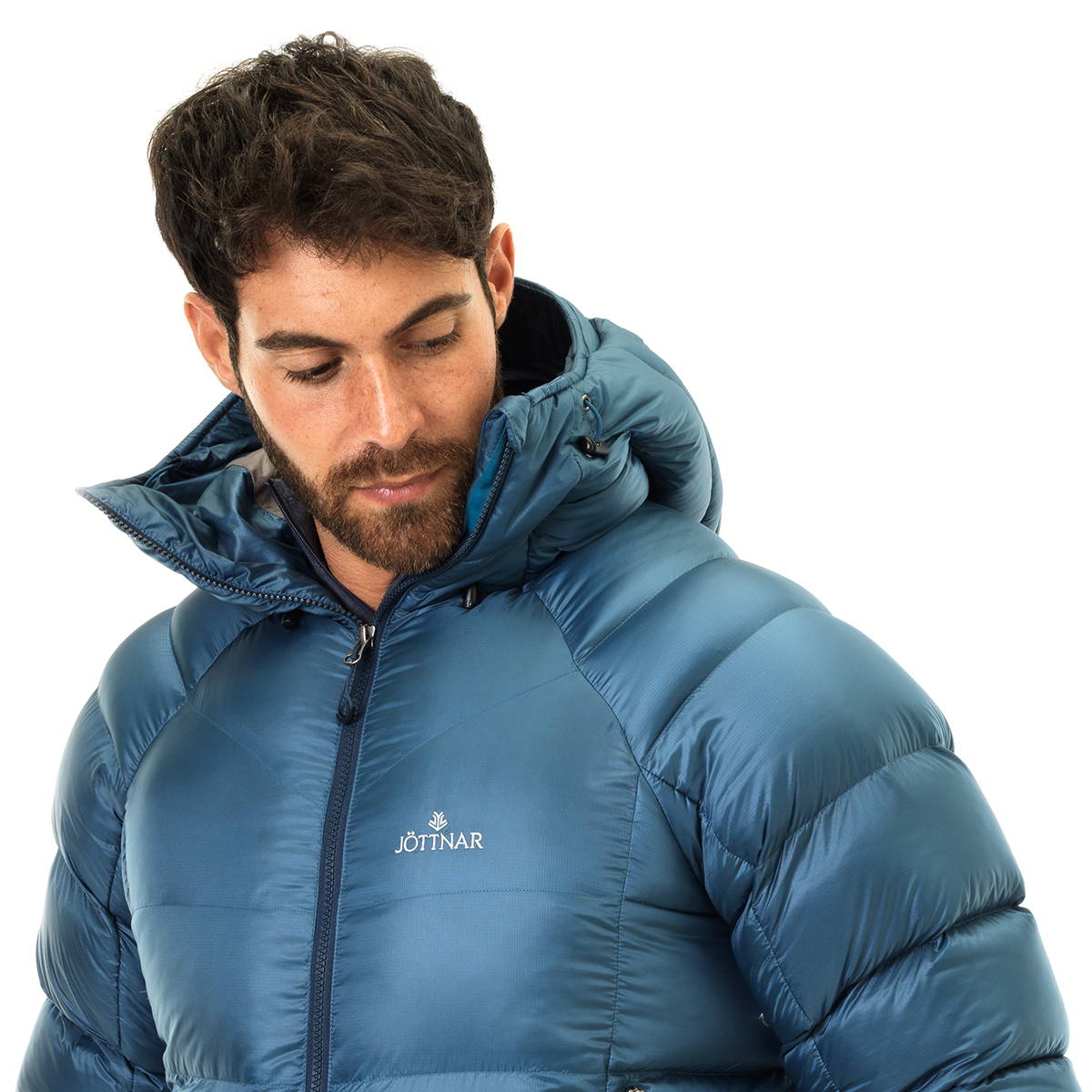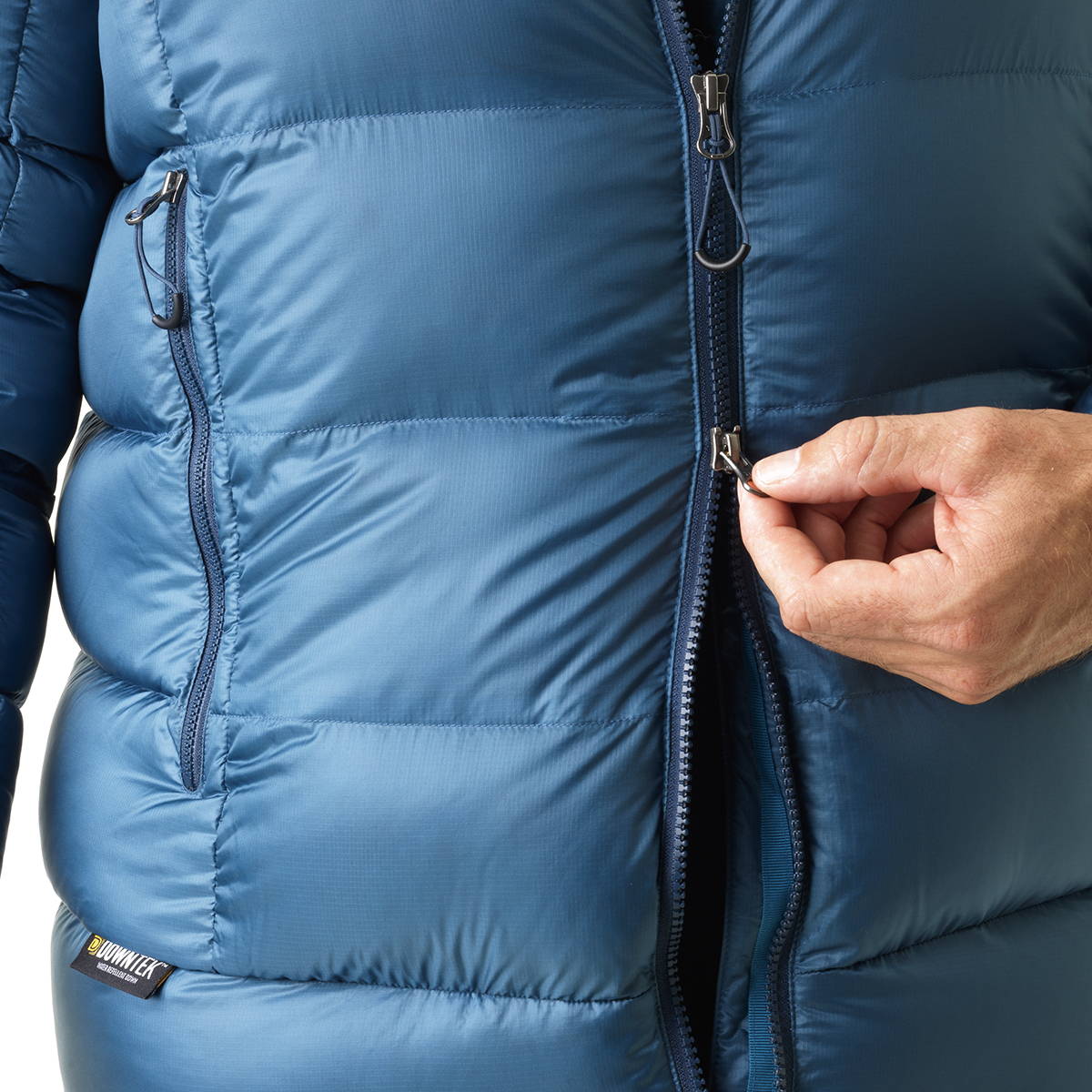 GOOSE DOWN: ENVIRONMENT & RESPONSIBILITY

All our down complies with the Responsible Down Standard (RDS). This ensures that all down used in our products is not from live-plucked or force-fed birds. All third parties in the supply chain are audited to ensure that they meet the RDS standards.
Some hydrophobic treatments can be harmful. However, we use DownTek ZeroPFC, a perfluorocarbon-free water repellency treatment that uses an innovative, nature-inspired approach. Instead of perfluorocarbons, we use lipids to coat the down which renders it highly water-repellent. DownTek ZeroPFC uses a proprietary application process, which employs the use of nano-level liquids instead of the conventional bath process - meaning no by-products enter water systems.