How do I wash my down jacket?

Ideally keep to one item per wash.
First remove any loose dirt by giving your jacket a quick brush over. Close zips.
Rinse your detergent drawer clean of old powder or liquid.
Follow the temperature instructions on the garment care label.
You can use any standard non-biological soap to wash your down jacket. Specific down wash detergents from Nikwax, Grangers or Storm are also available.
Once the wash has finished, run a few spin cycles whilst slowly increasing the speed. The jacket will exit the machine looking flat and sorry. Don't worry, drying will revive it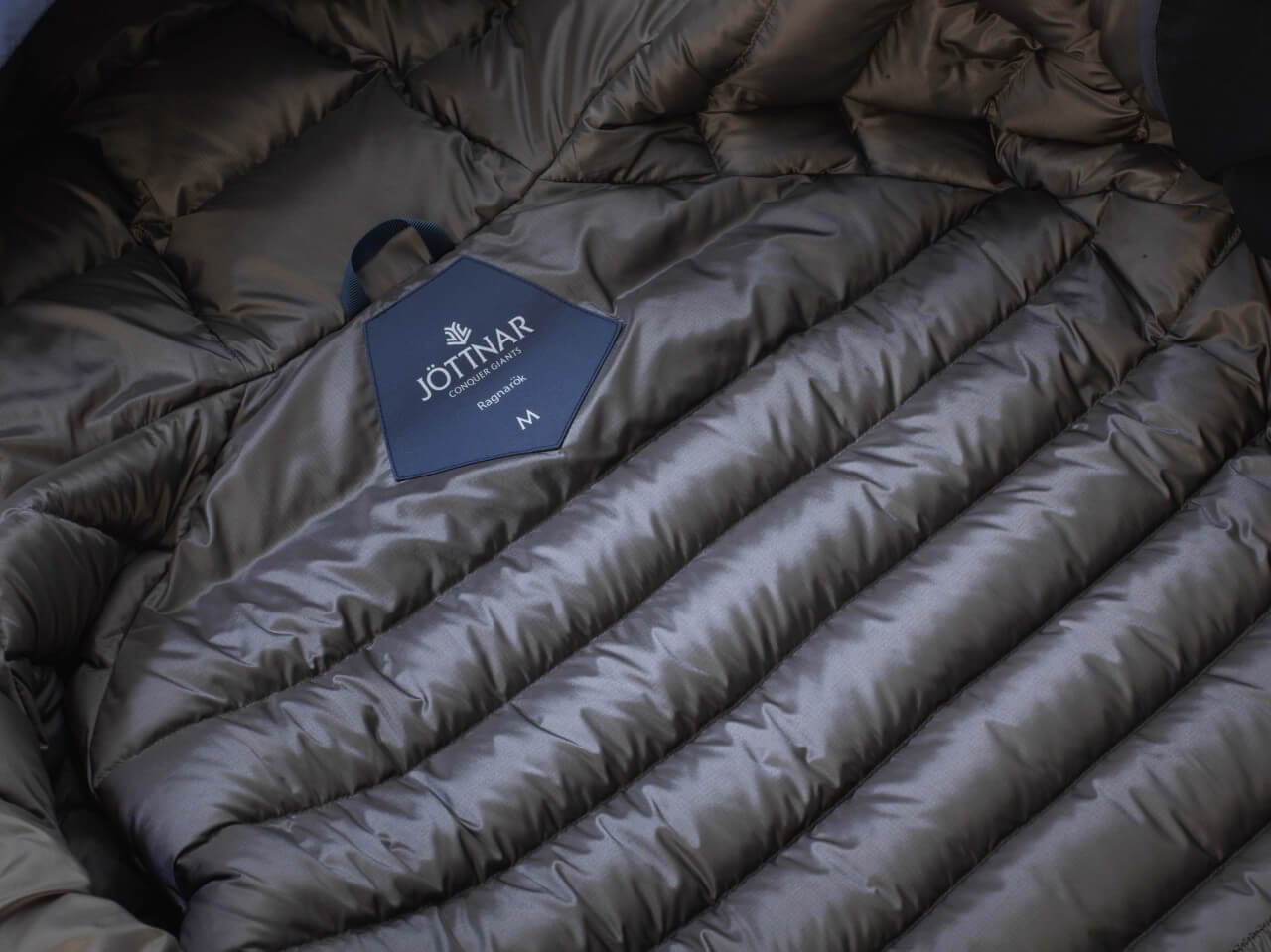 How often should I wash my down jacket?
Don't wash your down jacket too often. If you spill something on it, spot clean it. Only wash the whole garment if it's unavoidable/really could do with a good clean. Excessive washing can damage not only the down, but the garment itself, so always read the care labels.
You can send down products to specialist cleaners, however it's easy to do yourself by following these steps to a revived and clean down jacket.
The average wearer should aim to wash it once or twice a year. However, if you're living in your jacket, then washing it monthly might be required.
How do I dry my down jacket?
Place it into a tumble dryer on a low heat for a couple of hours.
As the jacket is drying, remove it every 20-30 minutes and agitate it to help break up down clumps.
Throughout, although the face fabric may seem dry, down itself takes significantly longer to return to a fully dry state.
Our DownTek hydrophobic down jackets take less time to dry than conventional down.
Once finished in the dryer, hang for several hours or overnight for full revivification.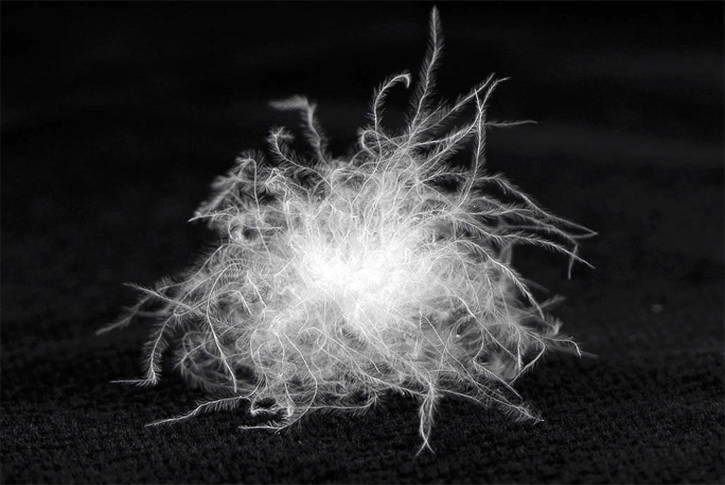 How should I store my down jacket?
Store your down jacket by hanging it. The down then stays lofted. Do not store it compressed in its stuff sack.
The down in my jacket is clumping up, how do I fix this?
This means the down is not sufficiently dry enough to loft (even if it feels dry to touch). Tumble dry again, 30 minutes at a time until results are achieved. Then hang.
How do I fix feathers coming out of a down jacket?
It is normal for stray quills to extrude occasionally and is easily dealt with.
If you see a quill poking through your down jacket, DO NOT PULL IT THROUGH. Pulling through the feather makes the hole big enough for other feathers to follow.
Instead, pinch the quill from underneath and then pull it back down and into its baffle. Then roll the fabric between your fingers for a few seconds to restore its natural weave.
How do I fix a tear in my jacket?
Tears can be temporarily fixed with Scotch tape or similar. Being less sticky than the likes of duct tape, it can be removed later without pulling down with it or damaging the face fabric. You can then seal the tear with something more durable like Mcnett Tenacious Tape, which will usually survive washing. Tears can also be easily sewn in most cases.
SHOP men's & women's down jackets

Liquid error (templates/page.gem-42556031089-template line 19): product form must be given a product
Liquid error (templates/page.gem-42556031089-template line 19): product form must be given a product
Liquid error (templates/page.gem-42556031089-template line 19): product form must be given a product