tim howell JÖTTNAR Pro Team
"I'D DECIDED BY THIS STAGE THAT I'D TURN MY FOCUS TO BECOMING THE FIRST PERSON TO CLIMB AND THEN BASE JUMP ALL OF THE 'CLASSIC' SIX NORTH FACES OF THE ALPS."
After my 18th birthday I moved to South Africa where I worked as a wildlife guide in the Kruger Park. Visa troubles eventually pushed me back to the UK and so I decided to join the Royal Marines. Becoming a commando and subsequently joining the Mountain Leader branch pushed me far and helped develop a mental and physical robustness.
Outside of work I developed a taste for climbing, mountaineering and wingsuit BASE jumping, the latter in particular becoming a real passion. My first BASE jump was in 2013 from a bridge in the South of France and my connection to this sport, considered deviant and unjustifiable by some, was instant. I developed my skills over the following few years which included being the first British person to complete a ski BASE jump, and being the first to do so in the UK (Buachaille Etive More, Glencoe). I then went on to jump various famous landmarks around the world including Table Top Mountain in Cape Town, Half Dome in Yosemite, Trident du Tacul in the Mont Blanc massif and the Grand Canyon in the USA.
I'd decided by this stage that I'd turn my focus to becoming the first person to climb and then jump all of the 'classic' six North Faces of the Alps. I climbed the 1938 route on the North Face of the Eiger in 2015, jumping from an exit I found on the West Flank, and then Tre Cime via the Comici Route and jumping from the summit. In 2017 I climbed the Cassin Route on Piz Badile, but was unable to find an exit so will have to return. Maintaining momentum was made difficult by operational tours and training commitments, so I decided to leave the military. Now, being self-employed, I have the time and flexibility to pursue and complete this project and enjoy more time in the mountains.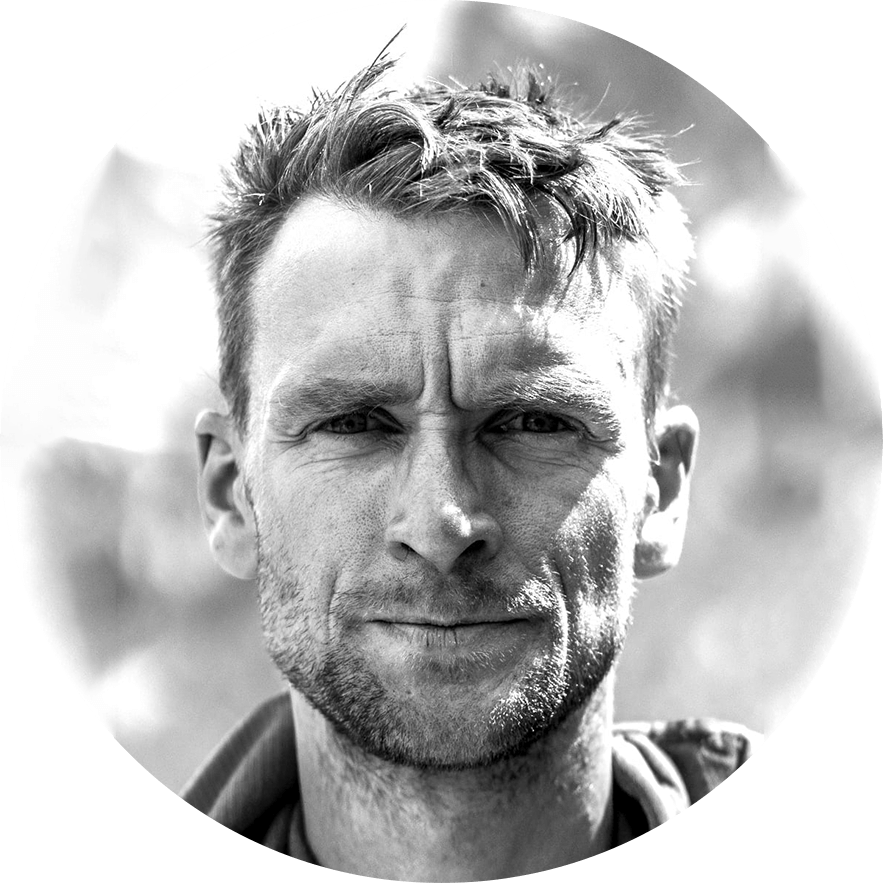 BASE JUMPER | SKIER | CLIMBER